Dynamic Microphones
Ways to Shop
Best Sellers

On Sale

Price Drop

Restocks

Top Rated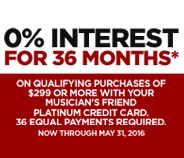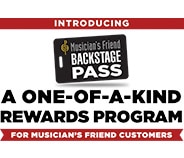 all
Open Box
Results 81 - 100 of 220 matches
Page:
< Prev
1
…
3
4
5
6
7
of
11
Next >
Top Rated

Compare

Compare Now

site1prod430701

Top Rated

$159.00

List:

$195.00

$139.92

Compare

Compare Now

site1prod270650

Best Seller

Compare

Compare Now

site1prodJ23018

Best Seller

Compare

Compare Now

site1prodJ23015
Top Rated

Compare

Compare Now

site1prod277108

Sale

Compare

Compare Now

site1prodJ24069

Top Rated

Compare

Compare Now

site1prod430558

Price Drop

Compare

Compare Now

site1prodJ05326
Best Seller

Compare

Compare Now

site1prodJ19484

Best Seller

$499.00

List:

$881.00

$439.12

Compare

Compare Now

site1prod270042

Best Seller

Compare

Compare Now

site1prod270909

Top Rated

Compare

Compare Now

site1prod520341
Whether you're decking out a home studio or preparing for an outdoor live performance, dynamic microphones are essential pieces of gear for any sound setup. Solid, rugged and reliable, dynamic microphones don't need an external power source and require very little maintenance, which is why they are the go-to choice for everything from vocals and guitar amps to keyboards and drums.

Because of their high user rate, dynamic microphones are offered by all the most trusted microphone brands. In fact, manufacturers like Shure, Sennheiser, AKG and countless others are renowned for the exceptional construction of their dynamic microphones, and they can all be easily found right here in this catalog.

For a dynamic microphone that's a remarkable balance of smooth response and durability, the Heil Sound PR 35 is a popular choice. Designed around the acclaimed PR 30 element, this PR 35 incorporates a sorbothane shock mount for best results, and manages its incredible performance by using a unique magnet structure and a large aluminum 1-1/2'' low-mass voice coil assembly. Or maybe you're looking for a great guitar mic? Try Sennheiser e609 Silver Dynamic Guitar Mic. Onstage or in the studio, this mic captures killer guitar tones thanks to its laterally mounted capsule that allows you to get up close and personal with your speaker, while the supercardioid pattern provides isolation from other signals.

You'll also find an excellent selection of microphone packs in this section, which is especially helpful if you're outfitting a venue or recording studio. The Audio-Technica M8000 Dynamic Mic with Stand and Cable 4-Pack is ideal for all kinds of settings. This bundle features 4 Audio-Technica M8000 dynamic mics, 4 Musician's Gear MS-220 tripod microphone stands to hold them, and 4-20' Gear One XLR microphone cables to plug them in with. Overall, this package is an amazing deal for any sound engineer to take advantage of.

In the music world, nothing beats the all-around stability and versatility of a dynamic mic. And with so many options to choose from on today's market, you'll have no problem finding a perfect dynamic microphone to suit your specific sound application
.
You are changing the Ship-To country.
Our product catalog varies by country due to manufacturer restrictions. If you change the Ship-To country, some or all of the items in your cart may not ship to the new destination.
{"reportSuiteIds":"","prop2":"","prop1":"","prop5":"","prop6":"","prop3":"","prop4":"","channel":"","linkInternalFilters":""}
category
site1YNAB
/dynamic-microphones
cat|site1YNAB
?pageName=subcategory-page&N=511783