Electric Bass Guitar Strings

Ways to Shop
Best Sellers

Items with Free Gifts

On Sale

Price Drop

Top Rated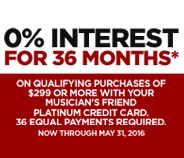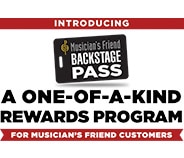 all
Open Box
Results 1 - 40 of 481 matches
Page:
1
2
3
4
5
6
of
13
Next >
Best Seller

Compare

Compare Now

site1prodJ23767

Top Rated

Compare

Compare Now

site1prodJ23927

Price Drop

Compare

Compare Now

site1prod100363

Price Drop

Compare

Compare Now

site1prod102877
Top Rated

Compare

Compare Now

site1prod423285

Top Rated

Compare

Compare Now

site1prod456058

Price Drop

Compare

Compare Now

site1prod101550

Top Rated

Compare

Compare Now

site1prodJ19348
Top Rated

Compare

Compare Now

site1prod101074

Top Rated

Compare

Compare Now

site1prod484897

Top Rated

Compare

Compare Now

site1prod108304

Top Rated

Compare

Compare Now

site1prod100360
Your electric bass guitar strings have a huge impact on the way the instrument sounds. With many combinations of types, materials and gauges available, it can be a frightening proposition for new players to pick out their first set of strings. Fortunately, once you break down each option that you're facing, the decision can be easier than it seems at first. Roundwound winding strings are the most common type. Perfectly round, these strings offer the brightest sound and give the strings a deeply-grooved feel that makes them a bit rougher to the touch with more finger noise than other strings. Roundwound strings are the go-to shape for slapping, popping and tapping. Flatwound winding strings, on the other hand, are shaped like ribbons and give a mellow tone. This type of string is a good fit for jazz and reggae. Smooth to the touch, flatwound strings make very little finger noise. Sitting in the middle are groundwound winding strings, which are based on a round shape but shaved down on two sides to combine some of the brightness of roundwound strings with a sense of the silky-smooth feel of flatwound. Electric bass strings are primarily made in stainless steel and nickel-plated steel varieties. Steel is a great material for strings because of its strength and its corrosion resistance that allows it to stand up to sweat and humid environments. Nickel plating is a bit easier on frets and fingers, with a slightly softer sound than the clear, poignant tone of straight-steel strings. Other less common bass string materials include plain nickel, chrome, copper, phosphor bronze, silver and nylon. The final considerations are gauge and getting the right fit for your bass. Choosing a gauge for your strings is essentially striking a balance between tone and playability. Lighter-gauge strings place less emphasis on tone but are much easier for a beginner to play. Heavier strings take more effort to fret and pick, but reward that effort with great tone. Your goal should be to find the gauge that hits the sweet spot for your experience level and desired tone. Naturally, you'll also need to choose a set that comes with the right number of strings for your instrument and has the correct scale length, since a short-scale string won't reach the head of a long-scale guitar and a long-scale string would be too thick to wrap around a short-scale guitar's posts. Ultimately, no one can tell you which strings will be best for you. There are so many variables that you may have to experiment before you find the ones that suit your needs. This process of trial and error is normal—and when you find that perfect set of strings your bass lines will sound better than ever before
.
You are changing the Ship-To country.
Our product catalog varies by country due to manufacturer restrictions. If you change the Ship-To country, some or all of the items in your cart may not ship to the new destination.
{"reportSuiteIds":"","prop2":"","prop1":"","prop5":"","prop6":"","prop3":"","prop4":"","channel":"","linkInternalFilters":""}
category
site1LABA
/electric-bass-guitar-strings
cat|site1LABA
?pageName=subcategory-page&N=500534