Electric Guitar Strings

Ways to Shop
Best Sellers

On Sale

Price Drop

Top Rated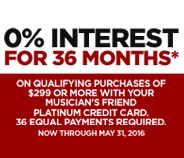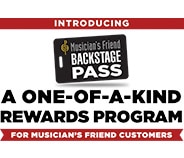 all
Open Box
Results 561 - 580 of 707 matches
Page:
< Prev
1
…
27
28
29
30
31
of
36
Next >
New

Compare

Compare Now

site1prodJ39491

Top Rated

Compare

Compare Now

site1prod713148

Compare

Compare Now

site1prodJ16341

Compare

Compare Now

site1prodJ16339
Compare

Compare Now

site1prodJ14550

Compare

Compare Now

site1prodJ15468

Compare

Compare Now

site1prodJ15449

Compare

Compare Now

site1prodJ23155
Compare

Compare Now

site1prodJ23147

Compare

Compare Now

site1prodJ23157

Compare

Compare Now

site1prodJ08393

Compare

Compare Now

site1prodJ18467
New

Compare

Compare Now

site1prodJ01272

Compare

Compare Now

site1prodJ23253

Compare

Compare Now

site1prodJ16348

Compare

Compare Now

site1prod101386
Compare

Compare Now

site1prodJ15407

Compare

Compare Now

site1prodJ10696

Compare

Compare Now

site1prodJ10690

Compare

Compare Now

site1prodJ07979
The electric guitar is one of the more popular instruments in the world, so if you want to stand out as a player, it's important to have a great set of guitar strings. There are a wide variety of string styles available to you, so it's important to know what you're looking for before you make your decision. You can buy individual strings if you just need a single replacement, but it's important to remember that you should be changing your strings semi-regularly to make sure they sound their best. This is why the option is available to purchase all the strings you need in one pack. If you're a touring musician or just a very frequent player, you may want to explore the option of buying in bulk. For example, the EXL120 Guitar Strings Bulk -Pack Super Light set from D'Addario offers 25 sets of guitar strings in one kit. Sets like these are ideal, especially if you break a string during a live performance, because you will always have a replacement. When you're choosing your electric guitar strings, you will want to have an idea of what gauge of string you're looking for. Basically, you should always keep in mind that the lighter the gauge of the string, the brighter the tone will be. On the opposite end of the spectrum, the heavier the gauge, the more sustain your strings will have. Strings run the gamut from super light to extra heavy, with plenty of options in between to satisfy your needs. It is probably wise to try out a few different options until you find the ones that are perfect for you. You should also be aware of what style of music you're planning to play. Some strings are specially designed for certain styles, for example the Heavy Core Electric Guitar Strings from Dunlop are great for metal and hard rock, while the GB112 Medium Light George Benson Custom Flatwound Guitar Strings from Thomastik will help bring your jazz playing to life. As always, there are no right or wrong sets of strings, just the ones that will best suit your needs. Fresh strings can really make all the difference in the sound of your guitar. Regardless of your personal preferences, be it heavy strings, super light, or anything in between, there is a set of strings available to you that are sure to bring out the best in your playing
.
You are changing the Ship-To country.
Our product catalog varies by country due to manufacturer restrictions. If you change the Ship-To country, some or all of the items in your cart may not ship to the new destination.
{"reportSuiteIds":"","prop2":"","prop1":"","prop5":"","prop6":"","prop3":"","prop4":"","channel":"","linkInternalFilters":""}
category
site1LAAA
/electric-guitar-strings
cat|site1LAAA
?pageName=subcategory-page&N=500512