Epiphone Electric Guitars
Ways to Shop
On Sale

Price Drop

Best Sellers

Open Box Gear

Restocks

Top Rated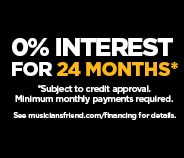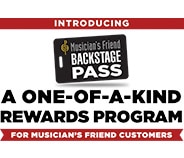 all
Open Box
Results 41 - 60 of 91 matches
Page:
< Prev
1
2
3
4
5
Next >
Top Rated

$699.00

List:

$1,165.00

$559.20

Compare

Compare Now

site1prodH79034

Top Rated

Compare

Compare Now

site1prod518295

Top Rated

$479.00

List:

$799.00

$383.20

Compare

Compare Now

site1prodH64923

Best Seller

Compare

Compare Now

site1prodJ26363
Best Seller

Compare

Compare Now

site1prodH89161

Top Rated

Compare

Compare Now

site1prod516284

Best Seller

Compare

Compare Now

site1prodJ13917

Best Seller

$799.00

List:

$1,332.00

$703.12

Compare

Compare Now

site1prodJ21099
Best Seller

Compare

Compare Now

site1prodJ15221

Top Rated

Compare

Compare Now

site1prod518490

Top Rated

Compare

Compare Now

site1prodH79038

Top Rated

Compare

Compare Now

site1prod512585
Before World War II, Epiphone was one of Gibson's fiercest competitors in the guitar market—especially when it came to archtops. With legendary models like the Broadway, Deluxe, Emperor and Triumph, they were a force to be reckoned with on the hollow-body electric guitar scene. In the 1940s, Epiphone went from one of Gibson's competitors to one of its subsidiaries, paving the way for Epiphone Electric Guitars to become synonymous with many Gibson models.  Despite this drastic shift, Epiphone continues to be renowned for their archtop electric guitars even today. Models like the Wildkat Royale and the limited edition ES-335 Pro are worthy throwbacks to that golden era of electric guitars, giving you authentic vintage sound that's perfect if you're into classic rock. Another Epiphone original that's still available today is the solid-body Wilshire. The impact that the Wilshire had on guitar design is so strong that it's still one of the first mental images that comes to mind when we think ""electric guitar.""

Being part of the Gibson family, Epiphone today makes a variety of officially-sanctioned Gibson classics, including the Les Paul, which comes in versions including the Tribute with authentic Gibson pickups and the Special II with Epiphone's own pickups. There are also Epiphone editions of the timeless Gibson SG, like the G-400 Pro which is available in right or left-handed versions.

If you're a Zakk Wylde fan, take a look at his signature Les Paul or the exclusive Graveyard Disciple with its authentic Floyd Rose tremolo bridge. For the metalheads among us, there's the Brendon Small Thunderhorse Explorer, a mahogany axe based on the one Brendon plays in concert with Dethklok. To satisfy Beatlemaniacs, Epiphone also has a Casino guitar inspired by John Lennon's famous six string.

There's an Epiphone guitar for any player. They like to say ""performance is our passion,"" and they go out of their way to prove it time and time again. Whether you're looking at a Gibson reproduction or one of the original vintage Epiphone designs, you can't go wrong with these great guitars.