ESP Electric Guitars
Ways to Shop
On Sale

Price Drop

Best Sellers

Open Box Gear

Restocks

Top Rated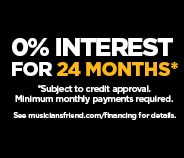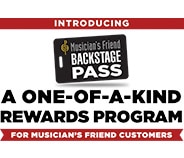 all
Open Box
Results 21 - 40 of 155 matches
Page:
< Prev
1
2
3
4
5
6
of
8
Next >
Price Drop

$238.42

List:

$384.00

$209.81

Compare

Compare Now

site1prod512888

Top Rated

$329.00

List:

$470.00

$263.20

Compare

Compare Now

site1prodH83423

Best Seller

$999.00

List:

$1,427.00

$639.36

Compare

Compare Now

site1prodH96703

Best Seller

Compare

Compare Now

site1prodH93223
Price Drop

$799.00

List:

$1,284.00

$703.12

Compare

Compare Now

site1prodH83566

Best Seller

$793.59

List:

$1,141.43

$507.90

Compare

Compare Now

site1prodJ17958

Best Seller

Compare

Compare Now

site1prodJ25210

Price Drop

Compare

Compare Now

site1prod515730
Price Drop

$599.95

List:

$1,127.14

$479.96

Compare

Compare Now

site1prod584496

Top Rated

Compare

Compare Now

site1prod542080

Sale

$329.00

List:

$499.00

$210.56

Compare

Compare Now

site1prod516643

Top Rated

Compare

Compare Now

site1prodH71356
ESP's origins go back to a Japan, where the company began in 1975 as a Tokyo shop selling custom-built replacement parts for mainstream guitars. The 1980s brought ESP electric guitar parts into the American market, and the components were such a hit that it wasn't long before ESP was building entire custom axes for artists like Ronnie Wood of the Rolling Stones and Bruce Kulick of KISS.  The first signature ESP guitar was the Kamikaze, made for George Lynch after he stumbled upon one of ESP's Tokyo shops while on tour. That model is still available today, and comes with a genuine Floyd Rose tremolo bridge. ESP has gone on to add dozens more guitars to its signature line, working with guitarists like Ben Weinman and Will Adler. The headliners of ESP's signature models, however, are Kirk Hammett and James Hetfield, since Metallica's endorsement was one of the big breaks that brought ESP to the attention of guitarists everywhere.

Another big break for ESP came in 2002, when the company saw an influx of former Jackson Guitar players after that company was bought out. This brought musicians like Dave Mustaine, Alexi Laiho and Jeff Hanneman into the ESP family, cementing their position as a favorite guitar maker in the metal community.

ESP carries a wide selection of electric guitars all the way from student to intermediate to high-end and signature models. If you're a beginner or hobbyist, check out the "LTD" line. These guitars are aimed at the everyday musician and allow you to get your hands on ESP's legendary quality at an affordable price point. You can also take your pick from axes designed to be reminiscent of the Stratocaster, Les Paul, Flying V and others, giving you a combination of those classic guitars' looks and ESP's hardware and electronics.

You don't have to be a metalhead to play an ESP guitar - but if you are, that's all the more reason to consider one. The broad range of axes available makes it easy to find an ESP electric guitar that's a great match for your playing style, aesthetic preferences and budget.