PA Speakers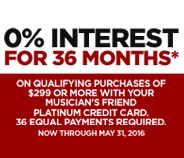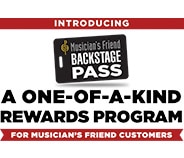 all
No Results Found
Quick Search Tips:
Try just one or two terms.
Instead of using the search box, find your gear by clicking the product category tabs and other navigation links.
Try varying the spelling to see if the word is spelled correctly.
Check out the items below that are suggested based on your search terms.
We'd love to help you find what you're looking for-call us anytime at 800-449-9128.
Suggested Items:
PA Speakers are an integral part of any set up, whether you're laying down tracks at a recording studio, practicing with the band for the upcoming tour, or hitting the stage at your favorite venue. Of course, the difference between good PA speakers and great PA speakers can go a long way in determining whether your performance is going to be remembered, so it's important to know what it is you're looking for and need to make the most of everything you do. The good news is that in this section you're going to find plenty of PA speakers to choose from that are made by trusted names such as Mackie, Electro-Voice, Bose, and more.

If you're not entirely sure where to begin your search for the perfect PA speakers, you really can't go wrong with checking out our best sellers and taking things from there. For example, the K12 12" Powered PA Speaker from QSC is a compact and powerful option that will help deliver the killer sound that you crave. With 1000 watts of power, this lightweight speaker provides you with versatility that really packs a punch. When you really want to be heard, this PA from QSC is hard to pass up.

If you're on a bit more of a budget, you'll definitely find a lot to love about the APS12 12" Powered PA Speaker from Harbinger. This system offers a full-range response and 150 watts of power. With individually balanced and unbalanced line outputs for connecting other powered speakers, this system versatility will definitely make it a hit for you and your performance.

Of course, if money is no object, you're going to want to get your hands on the LSP 500 Pro from Sennheiser. This wireless system is an incredible game changer that removes hassle and clutter from any setup. By blending serious power with unbeatable convenience, Sennheiser has really gone above and beyond with this option.

And these are only a few of the PA Speakers that are available to you in this section. From individual components to complete systems, you're sure to be heard loud and clear when you choose a PA speaker from this section
.
You are changing the Ship-To country.
Our product catalog varies by country due to manufacturer restrictions. If you change the Ship-To country, some or all of the items in your cart may not ship to the new destination.
{"reportSuiteIds":"","prop2":"","prop1":"","prop5":"","prop6":"","prop3":"","prop4":"","channel":"","linkInternalFilters":""}
category
site1YAA
/pa-speakers
cat|site1YAA
?pageName=collection-page&N=500036