Unpowered PA Speakers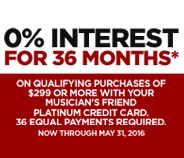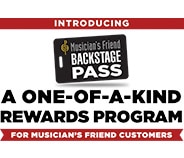 all
No Results Found
Quick Search Tips:
Try just one or two terms.
Instead of using the search box, find your gear by clicking the product category tabs and other navigation links.
Try varying the spelling to see if the word is spelled correctly.
Check out the items below that are suggested based on your search terms.
We'd love to help you find what you're looking for-call us anytime at 800-449-9128.
Suggested Items:
As a musician looking to push your music to bigger and better stages, having the right speaker system for your sound becomes that much more important. And the more complex the setup you have, the more you need to consider things like powered and unpowered speakers. If you want to make things a bit simpler though, then you should definitely go the unpowered route. With less cords and a lighter weight, these speakers are perfect for musicians who love to move around while performing live.

Where do you start though? With a sea of options out there from top brands like B-52, JBL, Peavey, Yamaha, Nady, Mackie and so many others, knowing what you're looking for ahead of time can help narrow things down drastically. Some of the questions you should be asking yourself include how much space do you often have while performing? How much projection will you require so that everyone can hear you? Are you in need of a single speakers or a set? What type of cabinet material produces the tone you like best? Once you can answer most of these your decision gets much easier.

If you're looking for something versatile with ultra-wide dispersion and a focus on sound precision, you're here for the Mackie C200 Passive Speaker. Promising a wide 59Hz-22kHz frequency range and featuring a 10" high-efficiency woofer and a 2" voice coil, it also has a stellar 1-2/5" compression driver. And because it's been crossover tuned to perfection, this speaker has a natural sound at all volume levels. Are you all about the wattage? Then check out the Peavey Versarray 124 Subwoofer... also known as "The Beast". With a 2,200-watt program power rating, an extended frequency response down to 32Hz, and a patented UniVent vented cooling system, this is the ultimate subwoofer. Finished with a handsome steel grille, this sub looks as stunning as it performs.

Deciding between powered and unpowered speakers simply comes down to personal preference. Both bring something different to the table in terms of sound and convenience, but if you're looking to simplify things though, without sacrificing quality, unpowered speakers are exactly what you've been searching for
.
You are changing the Ship-To country.
Our product catalog varies by country due to manufacturer restrictions. If you change the Ship-To country, some or all of the items in your cart may not ship to the new destination.
{"reportSuiteIds":"","prop2":"","prop1":"","prop5":"","prop6":"","prop3":"","prop4":"","channel":"","linkInternalFilters":""}
category
site1YAAA
/unpowered-pa-speakers
cat|site1YAAA
?pageName=collection-page&N=500037