Alesis Electronic Drum Sets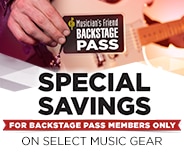 all
Open Box
Results 1 - 1 of 1 matches
Best Seller

Compare

Compare Now

site1prodJ25753
Was:
Experienced electronic drummers are well aware of the name Alesis. Since 1984, Alesis has been exceeding the expectations of musicians with their cutting edge electronic musical instruments, and their impressive line of electronic drum sets can be found on stages and in studios around the world. Combining professional sound with comfortable playability, Alesis electronic drums are an ideal option for anyone who's searching for a portable and lightweight alternative to an acoustic drum set.

Every day, more and more percussionists are realizing how convenient it is to own an electronic drum set. In fact, today's electronic drums have never sounded so realistic, and combined with other useful extras like volume control and immense sound libraries, it only makes sense why they're growing in popularity. With that in mind, some sets are better than others, and more often than not, many professional drummers agree that Alesis construct the best e-drum kits on the planet.

So which Alesis electronic drum set is right for you? That will come down to your own tastes and preferences. For example, if you're new to electronic drums, the DM Lite 5-piece kit is a perfect way to get your feet wet. Featuring four drum pads and three cymbal pads, every piece of this set has an authentic feel and natural sound. Additionally, the DM Lite's module contains 10 ready-to-play kits, 30 songs, and 200 different drum and cymbal sounds.

Now for those who are already well-acquainted with electronic drums, taking your talents to the next level is easy with the DM10X 6-piece set. Featuring a 10" snare, 12" hi-hat, two 14" crashes, a 16" triple-zone ride and a module with more than 1,000 sample-based sounds, the DM16X e-drum kit is nothing short of magnificent.

Being able to adapt to other playing methods and styles is what makes the difference between a good drummer and a great one, and it's for this reason why every percussionist can benefit from owning an electronic drum set. If you're thinking about giving them a shot, just remember that Alesis is passionate about inspiring creativity through technology, and the proof lies in every electronic drum set they design.