Ernie Ball All Slinky Strings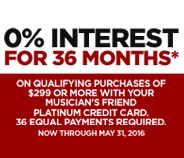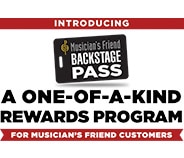 all
Open Box
Results 1 - 20 of 80 matches
Sale

Compare

Compare Now

site1prod101772

Top Rated

Compare

Compare Now

site1prod584146

Sale

Compare

Compare Now

site1prod101771

Top Rated

Compare

Compare Now

site1prod584148
Top Rated

Compare

Compare Now

site1prod584149

Best Seller

Compare

Compare Now

site1prodH79095

Sale

Compare

Compare Now

site1prod101773

Price Drop

Compare

Compare Now

site1prod100752
Price Drop

Compare

Compare Now

site1prod100623

Top Rated

Compare

Compare Now

site1prod100751

Price Drop

Compare

Compare Now

site1prod100870

Price Drop

Compare

Compare Now

site1prodH79091
Ernie Ball is, without a doubt, one of the most well-known names in the music world. When Ernie opened the first music store in America to sell guitars exclusively, it was clear that he intended to make a serious impact in the music world. Shortly after he opened his store, he began developing his now iconic line of Slinky guitar strings. Designed to be the lightest gauge of string possible, the Slinky has become the number one string on the market.

All it takes is a quick look at some of the names who trust their sound to Ernie Ball's Slinky strings and you'll begin to see why they're such a beloved brand. Heavy hitters like Led Zeppelin's Jimmy Page, Buddy Guy, Angus Young of AC/DC, The Edge of U2, Kirk Hammet and James Hetfield of Metallica, Slash, Green Day's Billie Joe Armstrong, and Tom DeLonge of Blink 182 and Angels and Airwaves all string up and strum with Ernie Balls. With names like these on board, it makes complete sense that you'd want your guitar rocking Ernie Ball strings as well.

So which Ernie Ball Slinky strings are right for you? Well, that's definitely just a matter of personal preference. The 2221 Nickel Slinky Lime Guitar Strings, for example, are available in bulk (which is perfect for gigging musicians) or in single packs if you just need a quick change before your next jam session. Slinky strings offer you vibrant, bright tones and an amazing amount of versatility. These strings are built to stand up to any playing style, making them ideal for lead and rhythm players alike.

Of course, Ernie Ball isn't just about electric guitars. From the five string bass to the acoustic guitar and everything in between, Ernie Ball offers Slinky strings that are everything you need. Ernie Ball has always strived to make the world better for guitarists, and with their Slinky strings, they have solidified their place in the gig bags of musicians all around the world.