Ernie Ball Guitar Slinky Strings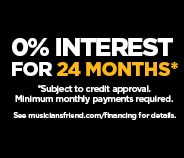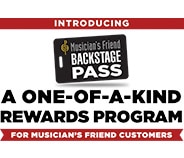 all
Open Box
Results 1 - 20 of 53 matches
Top Rated

Compare

Compare Now

site1prod101772

Top Rated

Compare

Compare Now

site1prod101771

Top Rated

Compare

Compare Now

site1prod584146

Top Rated

Compare

Compare Now

site1prod584148
Best Seller

Compare

Compare Now

site1prodH79095

Top Rated

Compare

Compare Now

site1prod101773

Top Rated

Compare

Compare Now

site1prod100622

Top Rated

Compare

Compare Now

site1prod584149
Price Drop

Compare

Compare Now

site1prod100871

Top Rated

Compare

Compare Now

site1prod100870

Best Seller

Compare

Compare Now

site1prodH79090

Top Rated

Compare

Compare Now

site1prod100640
Ernie Ball got its start over fifty years ago simply because the founder had such a huge passion for the guitar. Since its beginnings as the first guitar-only shop in the United States, Ernie Ball has become a global leader in the music business, with Slinky Strings being used by numerous rock icons. In the early days, bands like The Beach Boys and The Ventures shopped at that historic store near Hollywood. Today world renowned pros such as Eric Clapton, Slash, Buddy Guy, Jimmy Page and The Edge string their guitars with Ernie Ball Slinkys.

If this is your first time looking at Ernie Ball Guitar Slinky Strings you'll be happy to know that they're great for musicians of any skill level. Professional artists who gig all the time know that they can trust Slinkys to be dependable and durable during live performances. Beginners especially appreciate the fact that Slinky Strings are a lot easier on the fingers when you don't yet have the strength and dexterity of a seasoned guitar player. Overall though, guitarists love the outstanding tone that resonates from the Slinky. For songwriting or practicing, the 2221 Nickel Super Slinky is perfect for solos and reduces fret wear. Need a set for your electric guitar? The popular 2223 Custom Gauge strings deliver great playability and tune quickly. When you want to fatten up your strat for some rockin' blues tunes though, try the 2710 Cobalt Power Slinky Electric set. There's a Slinky to help every player unlock their sound and creativity.

Slinky Guitar Strings are exported worldwide and sold in thousands of music stores, making Ernie Ball one of the largest string manufacturers in the USA. From those first skinny strings sold from a makeshift display case to the use of hermetically sealed packaging in 2008, to the launch of nickel-plated strings in 2012, Ernie Ball has been a true pioneer in the guitar world.