Fender American Deluxe Telecasters
Ask any guitar guy or girl, and they'll probably tell you the Fender Telecaster is the most versatile guitar there is. This is a six string that is as much at home on a country music stage in Nashville, as it is at a basement punk rock show somewhere in New Jersey. The simple fact is this, if you're looking for a guitar that's really going to let you express yourself, you'll want to check out a Fender American Deluxe Telecaster.

No doubt you've seen Telecasters on some of the grandest stages in the world. Legends as diverse as Keith Richards of the Rolling Stones, Andy Summers of the Police, Prince, Joe Strummer of the Clash, and Bruce Springsteen all love their Teles, as do modern players such as Johnny Greenwood of Radiohead, Keith Urban, and Jim Adkins of Jimmy Eat World. Spanning genres and generations, it's no wonder you want to get your hands on a Fender American Deluxe Telecaster.

Of course, the major question is which Tele is right for you? That's going to be a matter of personal preference. One thing's for sure, whichever Tele you choose, you're definitely going to love its incredible tone. If you're open to suggestion, your best bet may be to check out our top sellers. An option such as the American Deluxe Telecaster Ash Electric Guitar is a butterscotch blonde you won't be able to keep your eyes off. This guitar is highlighted by the Fender N3 Noiseless pickups which effortlessly combine vintage tone and response with modern technology that reduces hum. With the warmth you've come to expect from Telecasters, this guitar is right at home with any player.

Another great option available here is the Deluxe Thinline. This semi-hollow Tele features a one-piece maple neck with 22 medium jumbo frets that are easy to navigate. Its Dual N3 Noiseless single-coil pickups give it incredible voicing, so it's sure to sing when you take center stage.

Telecasters are iconic in the music world. Ringing out some of the most well-known guitar riffs in the world night after night, a Fender American Deluxe Telecaster is the right choice for beginners and pros alike.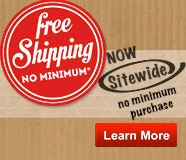 all
No Results Found
Quick Search Tips:
Try just one or two terms.
Instead of using the search box, find your gear by clicking the product category tabs and other navigation links.
Try varying the spelling to see if the word is spelled correctly.
Check out the items below that are suggested based on your search terms.
We'd love to help you find what you're looking for-call us anytime at 800-449-9128.
Suggested Items: