Fender American Standard Jaguar Basses
With its distinct offset-waist body and atypical switching system, the unmistakable look of a Fender Jaguar guitar was first introduced in 1962, and became quite popular with many surf-rock groups at the time. Now, the Fender Jaguar is back... but certainly not in the way you remember it. Fender is proud to introduce the Fender American Standard Jaguar Bass, a combination of Fender's finest bass guitar characteristics in one exceptional instrument.

Popular music would be drastically different today had it not been for Fender. In fact, when the original Fender Precision bass was first introduced in 1951, it didn't take long before its rich tone and playability was being praised by musicians from around the globe. Like their guitars, the Fender Precision bass represented a never-ending trend of famous musicians who regularly counted on Fender to bring their skills to the forefront. That's a trend that endures to this very day, and with the arrival of the American Standard Jaguar Bass, the future of bass guitar manufacturing has never looked stronger.

Sleek, forceful and amazingly versatile, the Fender American Standard Jaguar Bass consists of many astounding features, including a P/J pickup configuration, lightweight Fender "F" tuners with an A-string retainer, and a combination top-load/string-through-body High-Mass Vintage bridge. For pickups, this axe contains a split-single-coil Precision Bass pickup and a single-coil Jazz Bass bridge pickup. This hybrid of classic Fender bass parts and array of tonal options makes the Fender American Standard Jaguar Bass appealing to groove taskers of all playing styles and tastes.

Fender will forever remain a world leader in guitar and bass construction. Always putting new spins on old ideas, Fender is constantly reinventing the wheel, and the Fender American Standard Jaguar Bass is sheer proof that. When it comes to state-of-the-art instrument electronics and designs, Fender still reigns supreme.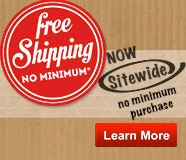 all
No Results Found
Quick Search Tips:
Try just one or two terms.
Instead of using the search box, find your gear by clicking the product category tabs and other navigation links.
Try varying the spelling to see if the word is spelled correctly.
Check out the items below that are suggested based on your search terms.
We'd love to help you find what you're looking for-call us anytime at 800-449-9128.
Suggested Items: