Left Handed Electric Bass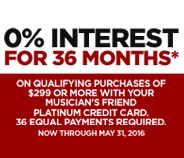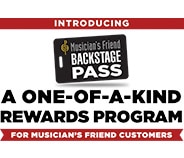 all
No Results Found
Quick Search Tips:
Try just one or two terms.
Instead of using the search box, find your gear by clicking the product category tabs and other navigation links.
Try varying the spelling to see if the word is spelled correctly.
Check out the items below that are suggested based on your search terms.
We'd love to help you find what you're looking for-call us anytime at 800-449-9128.
Suggested Items:
The electric bass guitar is responsible for some seriously legendary grooves. From Aerosmith's Sweet Emotion to Pink Floyd's Money, the bass provides the rhythm, emotion, and melody you've loved for so long. With a great left handed electric bass guitar of your own, you'll be ready to leave your mark on this versatile instrument. Shopping for a new instrument can be overwhelming. It's important to know which features you need to give yourself the best experience possible. A new electric bass guitar is an investment, and finding the one that's right for you will give you years of musical joy. There was a time when purchasing a left handed bass was an almost impossible task. Luckily, those days are behind us; now you can easily find the lefty bass that is perfect for you. Ask a luthier (someone who crafts and repairs string instruments) and they will tell you the tonewood on the top of your bass is the most important element of your instrument. As you would expect, different woods help to produce different tones. An ash bass like the Sterling by Music Man Ray34 is rich in harmonic overtones, while the basswood of the G&L Tribute L2000 absorbs vibration and offers a shorter sustain that is perfect for faster playing. Equally as important as tonewood is the choice between an active or passive pickup system. Passive pickups provide the warm, full tone you've loved since the early days of the electric bass, while active pickups provide a bright and clear tone. In the end, it comes down to personal preference; if you like your bass fat and punchy, passive pickups may be best for you. On the other hand, if you like a percussive sound with a higher output, you may want to check out active pickups. Depending on the size of your hands, scale length can also be a factor on your bass guitar. The scale is the length of the bass from the bridge to the nut; essentially the vibrating length of the strings. The longer the scale, the further apart notes are spread on a string, which of course means the further you'll have to stretch to play these notes. Basses with longer scales, such as the Italia Maranello offer a more defined sound on low strings, while shorter scale basses like the Hofner 500/1 offer greater versatility for players with smaller hands. The wide variety of bass guitar options available to you mean you can find exactly what you need to make your rhythms come to life like never before. From classic rock, to jazz, to country, whatever you're playing, there's a bass guitar for you
.
You are changing the Ship-To country.
Our product catalog varies by country due to manufacturer restrictions. If you change the Ship-To country, some or all of the items in your cart may not ship to the new destination.
{"reportSuiteIds":"","prop2":"","prop1":"","prop5":"","prop6":"","prop3":"","prop4":"","channel":"","linkInternalFilters":""}
category
site1BAQ
/left-handed-electric-bass
cat|site1BAQ
?pageName=collection-page&N=500264