Flash Duplicators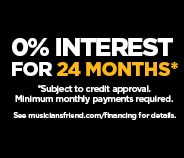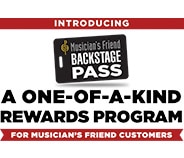 all
No Results Found
Quick Search Tips:
Try just one or two terms.
Instead of using the search box, find your gear by clicking the product category tabs and other navigation links.
Try varying the spelling to see if the word is spelled correctly.
Check out the items below that are suggested based on your search terms.
We'd love to help you find what you're looking for-call us anytime at 800-449-9128.
Suggested Items:
Backing up your carefully created recordings is a must. After all the time and energy you put into mixing and mastering them, it is a good idea to get them off your hard drive, onto an archival USB or a back-up disc. Having them stored in two places doubles the assurance that your hard work is kept secure. Flash duplicators are an ideal accessory for the musician who needs to keep their collection as organized as possible. There is also an option available for you to copy your data straight to USB devices. The Zipspin ZUSB-6 USB Duplicator allows you to transfer data simultaneously to six separate USB devices. All the data is organized and transferred in as efficient a way as possible, saving you time from doing a transfer one at a time. When you have large stores of data you need to back up, this is a must-have. Flash duplicators are capable of copying multiple discs at the same time. Zipspin offers a duplicator in each disc range ensuring there is an option for everyone. If you are dealing with say, days-worth of recordings, it is a good idea to back them up to CD using a 4 disc unit, as you may have a lot of material to store. At-home recording artists could easily multi-purpose a duplicator to not only archive their recordings, but to duplicate them for distribution. We do so much on our computers these days that it is always a good idea to store your information in a safe spot that won't be compromised by a hard drive failing or crashing. Having a flash duplicator on hand to handle your data needs is the perfect option. Large and small scale musicians can benefit from having their recordings stored as safely as possible.