Folk Stringed Instrument Cases & Gig Bags
Ways to Shop
On Sale

Price Drop

Best Sellers

Open Box Gear

Top Rated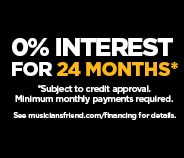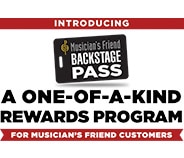 all
Open Box
Results 41 - 60 of 104 matches
Page:
< Prev
1
2
3
4
5
6
Next >
Top Rated

Compare

Compare Now

site1prodH95313

Price Drop

Compare

Compare Now

site1prod540067

Best Seller

Compare

Compare Now

site1prod583126

Best Seller

Compare

Compare Now

site1prodJ16202
Best Seller

Compare

Compare Now

site1prodJ17098

Best Seller

Compare

Compare Now

site1prod545211

Best Seller

Compare

Compare Now

site1prod546098

Best Seller

Compare

Compare Now

site1prodJ21516
Top Rated

TKL Hardshell Banjo Case

Shaped 5-string banjo case with multi-ply wood frame, steel-reinforced seams, black simulated-leather...

Compare

Compare Now

site1prod545311

Best Seller

Gator GC-Mandolin ABS Case

This Gator molded mandolin case is made of tough ABS plastic with an ultra-strong extruded Aluminum valance....

Compare

Compare Now

site1prod544849

Best Seller

Compare

Compare Now

site1prod540015

Best Seller

Compare

Compare Now

site1prod545212
Whether you're an aficionado of the accordion, banjo, ukulele, bagpipes or mandolin, keeping your prized instrument safely stored and transported is top priority. From a gig at the local coffee shop to a pool party in your own backyard, you want to ensure your favorite music maker always looks and sounds outstanding. If you're a travelling musician, it's even more crucial to safeguard your instrument from the rigors of the road. This is where a top-quality case or gig bag comes in.Your instrument is an extension of your own musical tastes and expression and it's important to keep it free from dents and scratches. Not only do you need to keep it looking ship shape for aesthetic purposes, but also to ensure clear sound and performance. Even the best instruments can degrade over time without proper care, and a proper case is the simplest way to keep your piece sounding amazing.Whatever instrument you play, there is a case or gig bag perfect for your individual needs. More frequent travelers may benefit from a rigid hard edged case that can endure being tossed around and moved. For example, the Musician's Gear Concert Ukulele Case has a durable wooden construction and plush interior for additional cushioning as you hit the road from city to city, or state to state. Still easily portable and ultra-convenient, harder edge cases give you a little extra security and peace of mind. The more casual musician may appreciate a soft shell case like the Musician's Gear Mandolin Gig Bag with a built-in shoulder strap for easy carrying. Completely lightweight and spaces-saving these types of bags keep your prized possession free from dust, moisture and debris and are more flexible, allowing for hassle-free storage. You're a folk musician and you take pride in your distinctive sound. Whether you play simply for pleasure or for the whole world to hear, it's important to give your instruments the love and care they deserve so you can focus on sounding flawless during your next gig or solo performance
.
Folk Stringed Instrument Cases & Gig Bags Starting at: $11.99