true
Zoom
tier1

SKU

581091 000010000

581091000010000
Fender

Nohea Koa Tenor Ukulele

Natural
The all-koa Tenor Ukulele from Fender bears the name of Nohea, from the Hawaiian word for "lovely." It evokes the sound and the spirit of Hawaii with...Read More
See All Fender Ukuleles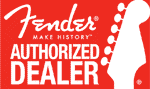 Free Shipping

Top Rated

Top Seller
Cordoba 15CM Concert Ukulele

$95.99

Diamond Head DU-10 Soprano Ukulele

$32.39 - $42.51
OVERVIEW
The all-koa Tenor Ukulele from Fender bears the name of Nohea, from the Hawaiian word for "lovely." It evokes the sound and the spirit of Hawaii with acrylic abalone binding; laminated koa sides and back, with mahogany neck; aged fretboard binding; and a unique Telecaster guitar headstock shape.

Includes a gig bag.

Lives up to its name"the Hawaiian word for "lovely."
FEATURES
Body style: Tenor Ukulele
Scale length: 17" (432mm)
Top: Laminated koa
Bracing: Scalloped fan bracing
Back and Sides: Laminated koa
Neck: Mahogany
Nut width: 1.38" (35mm)
Fretboard: Rosewood
Bridge: Rosewood
Finish: Gloss polyurethane
Number of Frets: 19
Tuners: Die-cast with vintage-style buttons
Strings: GHS Hawaiian Ukulele Tenor (1-A, 2-E, 3 Wound-C, 4-G)
Unique features: Telecaster guitar headstock shape
White dot position inlays
Gold silkscreened Fender logo
Aged white fretboard binding
Acrylic abalone rosette and body binding
Includes Fender gig bag
Reviews
/pdp/reviews/productReviews.jsp
Loading....
Fender
Nohea Koa Tenor Ukulele
Good tone (16)
Consistent (10)
Well built / quality (7)
Practicing (13)
Concerts (5)
Reviewer Profile:
Experienced (11), Novice (4)
Consistent
Good Tone
Long Life
Strong
Comments about Fender Nohea Koa Tenor Ukulele:
I got this ukulele three years ago. Its tone is both warm and pristine. I have played it hundreds of hours and it plays as good as new. Great craftsmanship, great detail on the body, and great sound.
Comment on this review
Comments about Fender Nohea Koa Tenor Ukulele:
I have tried to learn guitar, but always stop when my fingers hurt and blister. They don't hurt with this little beauty! I am practising every day!
Comment on this review
Consistent
Good Tone
Strong
Very Nice Looking
Comments about Fender Nohea Koa Tenor Ukulele:
I like this uke very much, and I have a few I like to play including a Martin. I love the finish, the tone and the ease of play. I use only Aquila Nylgut so that is where I am coming from but it tunes up nice, stays tuned, and there you have it. Recommend.
Comment on this review
Beautiful
Consistent
Good Tone
Reliable
Comments about Fender Nohea Koa Tenor Ukulele:
This is a very pretty ukulele. I live in Maui, and I am very familiar with the quality of koa wood. Koa is native to the Hawaiian Islands, and there are many things made of this sacred wood, ukuleles in multitude! I was a bit skeptical when I ordered this uke "sight unseen", but once it arrived, all of my concerns washed away on the next outgoing wave in the Pacific Ocean. The quality of the koa laminate is excellent. The tone and sustain is very good. The stings settled-in in less than a week, so the instrument stays in tune very well; however, I did purchase a clip-on tuner, which I now recommend to all who want to play ukulele on a regular basis. It just makes things so much simpler! The "Fender" headstock is indeed 'da bomb! Definitely a recognizable American icon within the musicians' world. When I come home from work I usually turn on the TV to catch the 'fair & balanced' news of the day, grab a beer out of the fridge, and flop down on the couch... but now I pick-up my ukulele, and I just cannot put it down! I also play guitar and bass guitar, so learning the ukulele has been a breeze... but it is a nice "addiction", because I will keep playing it... and playing it. I'm learning a bunch of Hawaiian songs I've never played before... ever... and I'm having all this new-found fun. This is great, and this particular instrument was well worth its purchase price! The only negative comment I can make, and it's not much of one, has to do with the included "gig bag." I wouldn't count too much on this for protection if one were to be taking this uke around for gigs. This thing is very thin... no padding whatsoever! I will be snooping around the music stores on my next visit to Oahu looking for a gig bag or case. I'm afraid the "Fender" headstock might cause my search for something that fits a bit of a challenge, but I shall try...
Comment on this review
Consistent
Good Tone
Stays in tune
Backup
Jamming with friends
Practicing
Comments about Fender Nohea Koa Tenor Ukulele:
This is one sweet instrument. Well built, fine looking, excellent tone and resonance, very good intonation, AND it stays in tune! My first Nohea 'uke was damaged in an unfortunate accident (nasty crack across the back), but still plays fine! I was so impressed by the sound and quality of this instrument that I purchased another, and it is just as sweet as the first one. I am always complimented on the sound and appearance of this 'uke. Well worth the price!
Comment on this review
Consistent
Good Tone
Strong
Jamming
Melody Lines
Practicing
Sololeads
Comments about Fender Nohea Koa Tenor Ukulele:
This is my first uke but I have owned many other stringed instruments.

The uke is nice. Plays well-- nice and easy, low action, and sweet warm tone.

The strings didn't ever want to reach in-tune, but once they did the uke is great. Holds tune nicely and sounds great all the way up the fret board.

feels well-made
Comment on this review
Consistent
Good Tone
Visual Appeal
Comments about Fender Nohea Koa Tenor Ukulele:
My skill level on stringed instruments doesn't justify expensive so I look for the best bang for the buck. Having purchased several ukulele over the past five or six years I finally got around to doing some actual research and am getting into incorporating the sound into my band's performances. This uke has a great visual appeal and the koa laminate really catches the eye. On the other hand, it's so thin that there's no way it enhances the sound. I have no idea what the base wood is and really don't care. But it LOOKS GOOD. The intonation is passable but not perfect and closer than many in this price range. Sustain is excellent. The finish looks great but I found a few minor flaws around the binding and on the neck and sides. I'm partial to Aquila strings and this tenor will get a low G as well as a piezo under bridge pickup for gigging. Just to reiterate, Aquila strings need to be tuned at least daily for a week or two before they settle in. I always pull a couple of turns off of the tuner when I get an uke with these strings as they eventually stretch at least that much. The action is very good and while it could be a little lower for me it is set up pretty good at the southeast Asian factory. I have solid koa, curly maple, spruce, mahogany laminate and bamboo tenors. They each have their own sound and playability characteristics. This Fender is a nice addition to the family.
Comment on this review
Comments about Fender Nohea Koa Tenor Ukulele:
this is a very beautiful, good toned ukulele. It does fit in the musicians gear tenor ukulele case and comes with Aquila strings even though it says it comes with GHS strings. I have had it for 3 months now and had no fret buzz. This is my second ukulele and my first was a soprano that sounded quiet and low quality tone so this ukulele is very loud and rich to me, which is a good thing.
Comment on this review
Consistent
Good Tone
Strong
Comments about Fender Nohea Koa Tenor Ukulele:
I've played guitar for many years but this is my first ukulele. I went to a local music store to try a few out. I enjoy fingerstyle and delta blues and wanted a uke that these styles sounded good on. I played many ukes and walked out of the store with this one. The sound is so nice and it just looks great.

The strings are new but after only a few days are holding tune well. I checked it for intonation before I bought it and it's right on the money. The grain of the Koa wood is very nice and gives it such a sweet sound. It can be very plunky. I have to say I could have bought a uke that cost a lot more and not been as happy with it.

I love this uke and I can't seem to put it down to do anything else. I'm putting my guitars in storage.
Comment on this review
Comments about Fender Nohea Koa Tenor Ukulele:
This was my first Fender Uke purchased in August of 2012. I have since purchased the solid Mahogany tenor as well. I really enjoy the brightness of this Koa model. It really cuts through. The Mahogany is very noticeably more mellow which is a very pleasing sound as well. They both have their places. I am a Telecaster Man and I just love these headstocks! I am also very happy with the feel of these necks. Well done, Fender.

I have done recordings with both as you can see if you look up my videos under "eternalrhythmflow".

Unfortunately, this Koa model has recently started to fret buzz on the low C string from the 1st to the 4th frets. It is terribly irritating because there is no way to adjust the neck to solve the problem. The only way around it is to play softly, which is pointless when trying to express energy.

I am really upset about my Koa and now have to contact Fender about their warranty. Really looking forward to that, not.

Regardless, even if I just lost on this one, I will probably get another one because it has been a good musical companion and I do enjoy the Koa tone and the fender neck.

I hope this helps. Enjoy my videos!
Comment on this review