Folk & Traditional Instruments
Ways to Shop
Best Sellers

Items with Free Gifts

On Sale

Price Drop

Restocks

Top Rated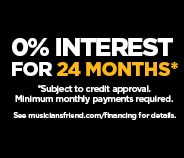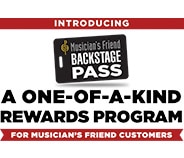 all
Open Box
Results 61 - 80 of 957 matches
Page:
< Prev
1
2
3
4
5
6
of
48
Next >
Top Rated

Compare

Compare Now

site1prodH80534

Top Rated

Hohner Kazoo

The Hohner Kazoo is a great way to start a musical career, or to just have fun making music.

Compare

Compare Now

site1prod420558

Top Rated

$1,049.25

List:

$1,399.00

Compare

Compare Now

site1prod518904

Top Rated

Compare

Compare Now

site1prod518976
Top Rated

Compare

Compare Now

site1prodJ24649

Best Seller

Starting at $45.92

List:

$65.00

Compare

Compare Now

site1prod584353

Best Seller

Compare

Compare Now

site1prodJ20700

Price Drop

Starting at $149.99

List:

$275.00

Compare

Compare Now

site1prod584346
Best Seller

$299.99

List:

$449.99

$191.99

Compare

Compare Now

site1prod620440

Price Drop

Starting at $99.91

List:

$195.00

Compare

Compare Now

site1prodH74955

Price Drop

Compare

Compare Now

site1prod583538

Top Rated

$499.00

List:

$839.00

$464.07

Compare

Compare Now

site1prodH80542
Is there any other style of music with more personality than folk? Not likely! Since it's completely the product of culture, there are no two places where folk music is the same. That can also be said of the instruments used to play it, and this section is where you'll find the dozens of different folk instruments that form the heart and soul of concert halls and music festivals from coast to coast.

With so much to choose from, you'll find something for you no matter which instruments you play. If you like to use air to make music, then the selection of harmonicas, melodicas, accordions and even kazoos deserves a close look. For the versatile player, you'll appreciate sets like the Hohner Blues Bender Harmonica 5 Pack, providing a complete range of harps so you'll always have the right one, no matter which key you need.

Stringed instruments just may have the biggest share of the folk scene, so it's no surprise that there are all kinds of those for your consideration as well. Looking for a little Hawaiian charm? Here are all the ukuleles you could possibly ask for. Maybe you're more of a down-home Southern type? If so, kindly direct your attention to the impressive range of banjos. Those are just the beginning of a string selection that also includes staples like the mandolin, steel guitar, resonator guitar, strumstick and more.

There's no doubt about it: folk music really is in a class all its own, and so are its instruments. Everything that you see in these pages has a rich history of culture. In fact, many folk instruments are the products of simple down-to-earth innovation, descended from makeshift instruments that grew over the generations into something more. With any of these great folk instruments in your collection, you'll be well on your way to growing your musical career as well
.
You are changing the Ship-To country.
Our product catalog varies by country due to manufacturer restrictions. If you change the Ship-To country, some or all of the items in your cart may not ship to the new destination.
{"reportSuiteIds":"","prop2":"","prop1":"","prop5":"","prop6":"","prop3":"","prop4":"","channel":"","linkInternalFilters":""}
department
site1T
/folk-traditional-instruments
cat|site1T
?pageName=department-page&N=501948