Fretted Instrument Accessories & Parts
Ways to Shop
Best Sellers

On Sale

Price Drop

Top Rated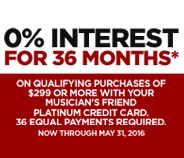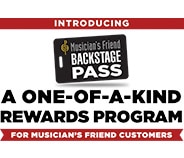 all
Open Box
Results 2381 - 2400 of 2793 matches
Page:
< Prev
1
…
118
119
120
121
122
of
140
Next >
Starting at $119.00

List:

$179.99

$110.67

Compare

Compare Now

site1prodH96756

Compare

Compare Now

site1prodJ16907

Compare

Compare Now

site1prodH74398

Compare

Compare Now

site1prodJ28067
Compare

Compare Now

site1prod300209

Compare

Compare Now

site1prod300105

Compare

Compare Now

site1prodJ21923

Price Drop

Starting at $17.46

List:

$40.85

Compare

Compare Now

site1prod580138
Compare

Compare Now

site1prod712840

Top Rated

Compare

Compare Now

site1prod421008

Compare

Compare Now

site1prod703219

Compare

Compare Now

site1prodJ10833
Compare

Compare Now

site1prodJ21768

Compare

Compare Now

site1prodJ16596

Compare

Compare Now

site1prodJ16576

Compare

Compare Now

site1prodJ20918
There's something extra special about playing music when you have an instrument that perfectly represents your own tastes and style. An easy way to do this is by personalizing your instrument with various accessories, or upgrading it with new parts. Within this selection of options, you'll find a massive range of accessories to give your fretted instrument a distinctive flair, and make your overall playing experience even more enjoyable.

Whether you're a heavy metal shredder who's searching for an ideal set of humbuckers, a funk bassist who needs a new replacement neck, or an amateur guitarist who simply wants a cool-looking strap, this catalog of fretted instrument accessories has something for everyone. In fact, well-known companies such as Dunlop, Fender, and Kyser are all here, and each take great pride ensuring that everything they design has been crafted with your musical desires in mind.

So what kind of customizations are you thinking of? If a new pickguard is on your mind, check out EMG's DG20 David Gilmour Pre-Wired pickguard/pickup set. Featuring three SA single-coil pickups, wired with an EXG guitar expander, an SPC presence control and master volume, this is the same EMG system that David used with Pink Floyd on his main red Strat. By increasing the bass and treble while reducing the mids, this pickguard/pickup set is incredible for chord definition at higher volumes. For acoustic guitarists, this section also offers an assortment of humidifiers for fretted instruments, and the Oasis OH-1 original guitar humidifier is a popular choice. Constructed from a specifically designed fabric that lets water vapor pass right through it, Oasis humidifiers fit right between the strings of your instrument, and once positioned in the soundhole, the stabilizing bar lies across your strings to ensure that the weight distribution is even.

From slides, capos and strap locks to tremolo bridges, picks and pickguards, there's no end in sight to the amount of ways you can customize and personalize your fretted instrument. It's not only a fulfilling hobby to get involved in, but it's also a sure-fire way to make you stand out from the pack and make your talents fully noticed
.
You are changing the Ship-To country.
Our product catalog varies by country due to manufacturer restrictions. If you change the Ship-To country, some or all of the items in your cart may not ship to the new destination.
{"reportSuiteIds":"","prop2":"","prop1":"","prop5":"","prop6":"","prop3":"","prop4":"","channel":"","linkInternalFilters":""}
category
site1LR
/fretted-instrument-accessories-parts
cat|site1LR
?pageName=category-page&N=500688