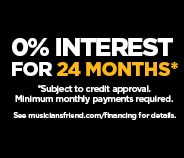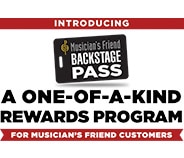 all
Open Box
Results 61 - 80 of 340 matches
Page:
< Prev
1
2
3
4
5
6
of
17
Next >
Top Rated

Compare

Compare Now

site1prod544723

Best Seller

$119.99

List:

$179.99

$111.59

Compare

Compare Now

site1prod545880

Best Seller

Compare

Compare Now

site1prodH82085

Price Drop

Compare

Compare Now

site1prod485538
Top Rated

$149.99

List:

$239.99

$139.49

Compare

Compare Now

site1prod712620

Best Seller

Compare

Compare Now

site1prodJ13848

Top Rated

Compare

Compare Now

site1prod546196

Price Drop

$328.47

List:

$559.99

$289.05

Compare

Compare Now

site1prod485534
Best Seller

Compare

Compare Now

site1prodJ10636

Top Rated

Compare

Compare Now

site1prod544776

Top Rated

Compare

Compare Now

site1prodJ13862

Best Seller

Compare

Compare Now

site1prodJ13858
About Gator:
In order to maintain the operation and playability of your music and sound equipment, you need to take care of everything when it's not being used. Of course, Gator has been committed to the protection of your audio gear and instruments since 2000, and their dedication is obvious in everything they construct. From amplifiers and effects to drums, pro-audio equipment and even orchestral instruments, Gator has a case and gig bag for it all, and within this selection you'll find more than enough options to prove it.

As every experienced musician and engineer knows, cases, gig bags and covers have many benefits. Even if you never leave the house, keeping your gear stored properly will ensure it's protected from dust and grime, as well as shelter it from any impact with other objects. With that in mind, you don't have to worry about taking your equipment to different places when you go with Gator. In fact, the exceptional quality of their cases, bags and covers has even earned them the praise of many top recording artists, including Devin Townshend, Silverstein, The Menzingers and countless others.

Obviously the right Gator cases and gig bags for you will be based on your own specific needs. For example, if you're a drummer who plays in a band that tours often, go with the GP-Standard-100 Padded 5-piece drum bag. Rugged yet lightweight, these bags are constructed with 600-denier nylon and are heavily padded and lined. Additionally, they include comfortable carrying straps, so you can move your drums to and from performances effortlessly. Or, maybe you're an active audio engineer who has a mobile recording rig. If so, then take a look at the Tour Style ATA Case for the Behringer X-32 large format mixer. Featuring 1/2 inch plywood construction, Ultra-Dur EVA foam interior padding, and commercial grade plated hardware, this custom-designed flightcase will keep your mixer in tip-top shape anywhere you take it.

To mention every incredible Gator case, gig bag or cover would take us forever, so by all means check out the rest of their catalog. Whether you're a guitarist in need of a new case for their axe or a sound technician that requires a heavy-duty drawer for their audio rack system, you can bet that Gator has what you're looking for, right here.