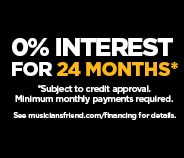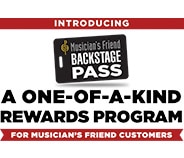 all
Open Box
Results 1 - 20 of 24 matches
Private Reserve

$3,199.00

List:

$4,468.00

Compare

Compare Now

site1prodJ19529

Private Reserve

$5,299.00

List:

$7,527.00

Compare

Compare Now

site1prod517490

Private Reserve

Starting at $3,849.00

List:

$5,998.00

Compare

Compare Now

site1prodJ30778

Best Seller

$1,599.00

List:

$2,586.00

Compare

Compare Now

site1prodJ19537
Private Reserve

$4,199.00

List:

$5,880.00

Compare

Compare Now

site1prodJ19530

Private Reserve

Starting at $3,499.00

List:

$4,939.00

Compare

Compare Now

site1prodJ19532

Private Reserve

$3,999.00

List:

$5,645.00

Compare

Compare Now

site1prodJ08752

Choose Yours!

$2,699.00

List:

$3,762.00

Compare

Compare Now

site1prodJ19540
Private Reserve

Starting at $4,499.00

List:

$6,586.00

Compare

Compare Now

site1prodJ30705

Choose Yours!

$2,899.00

List:

$4,115.00

Compare

Compare Now

site1prodJ27495

Private Reserve

$5,289.00

List:

$6,983.00

Compare

Compare Now

site1prodJ07359

New

$1,999.00

List:

$3,056.00

Compare

Compare Now

site1prodJ30709
Private Reserve

$6,199.00

List:

$8,714.00

Compare

Compare Now

site1prodJ08750

Private Reserve

Starting at $6,199.00

List:

$8,939.00

Compare

Compare Now

site1prodJ19535

Private Reserve

$3,499.00

List:

$4,939.00

Compare

Compare Now

site1prodJ30777

Private Reserve

$4,149.00

List:

$5,880.00

Compare

Compare Now

site1prodJ31122
Private Reserve

$4,499.00

List:

$6,351.00

Compare

Compare Now

site1prodJ19571

Private Reserve

$3,199.00

List:

$5,292.00

Compare

Compare Now

site1prodH92895

Private Reserve

Starting at $6,499.00

List:

$9,409.00

Compare

Compare Now

site1prodJ30731

Private Reserve

$5,299.00

List:

$7,527.00

Compare

Compare Now

site1prod517859
The Gibson ES-335 (along with variants like the ES-345 and ES-355) has proven to be one of the most versatile and successful electric guitar models ever produced. When originally introduced in 1958, it was intended as a crossover between the large, hollow body jazz guitars of the "40s and '50s, and the fairly recently developed solidbody electrics that were gaining popularity, such as Fender's Telecaster and Stratocaster (released in the early '50s), and Gibson"s own Les Paul (introduced in 1952). Whereas the large hollow body guitars had a rich, smooth tone, they were prone to feedback when amplified. The solidbody electrics, on the other hand, produced very little feedback under normal conditions with the smaller amplifiers of the time, but tended lack some of the warm, round tones of the jazz boxes. Gibson's solution harkened back to Les Paul's initial experiments with designing electric guitars, by constructing the guitar around a solid wood block running through the center of the body, from the neck to the tailpiece. The top, back and side edges were made of laminated tonewood. The left and right of sides of the guitar, then, were essentially hollow "wings" with f-holes. With a set neck (i.e., glued in, rather than bolted on), a hardtail bridge, and a pair of Gibson's newly-developed dual-coil humbucking pickups, the guitar was like nothing else before it. The humbuckers provided rich, warm tones and tons of sustain, without the susceptibility to electrical interference or the sometimes harsh and biting tones common to single-coil pickups. The semi-hollow construction gave it a more lush, rounded tone than a solidbody, but without the feedback issues of the hollow bodies, and the thinline profile made it more comfortable to play.

The ES-335 proved to be an incredibly versatile guitar, and soon became a favorite among jazz, blues and rock guitarists, and has been in continuous production since it was introduced. For instance, jazzer Lee Ritenour is a 335 fan, and Larry Carlton has become so closely associated with his favored axe that he is called "Mr. 335" Blues players like T-Bone Walker and Otis Rush got way down and dirty with their 335s, and BB King's legendary Lucille is an ES-355, basically an upgraded 335 without the f-holes. And rockers from Eric Clapton and Keith Richards to Alvin Lee and Joe Bonamassa have found the 335 to be just as brawny as it can be subtle.

Today, the Gibson ES-335 is available in a variety of configurations to suit any style of music. From the simply elegant 335 Dot Plain-top to the 1959 Reissue and the stunning Custom Shop Joe Bonamassa Signature 335, there's a sweet semi-hollow ES-355 waiting to take you anywhere your fingers want to go. Don't get left behind - order yours today!
Gibson ES 335 Starting at: $1599