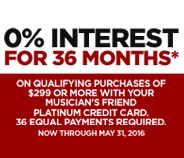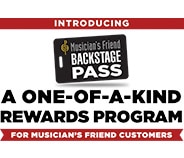 all
Open Box
Results 21 - 40 of 64 matches
Page:
< Prev
1
2
3
4
Next >
Top Rated

Starting at $543.33

List:

$675.00

Compare

Compare Now

site1prod518494

Best Seller

$1,295.00

List:

$1,545.00

Compare

Compare Now

site1prod430657

Price Drop

Compare

Compare Now

site1prodH99437

Best Seller

$1,629.00

List:

$1,960.00

$1,303.20

Compare

Compare Now

site1prodJ13573
Best Seller

$1,425.00

List:

$1,795.00

Compare

Compare Now

site1prodH96550

Price Drop

Compare

Compare Now

site1prodH99435

Top Rated

Compare

Compare Now

site1prod511873

Best Seller

$104.04

List:

$169.00

$96.76

Compare

Compare Now

site1prodJ08579
About Godin:
Robert Godin's destiny has always been a career in the guitar business. By the age of seven he was already playing the instrument, and when he turned 15 he began offering lessons in the back of his aunt's music shop. Shortly after, he founded his own company (conveniently named Godin), and the rest, as they say, is history. Striving to deliver a constant assortment of excitingly designed instruments, Godin is a name that is love and respected in the industry.

Godin guitars have been played by an impressive assortment of performers over the years; just a look at some of their talent is enough to make your jaw drop. Artists such as Ritchie Blackmore of Deep Purple and Blackmore's Nights , The Smashing Pumpkins' Billy Corgan, Win Butler of the Arcade Fire, Tony Fredianelli of Third Eye Blind, Roger Waters, Kirk Hammett of Metallica, Darryl Hall, Jeff Lynne, and Brian May of Queen all love their Godin guitars. And when you're done in this section, you'll love your new Godin as well.

Godin makes guitars for players who are really looking for something special. Whether you're a first time buyer, or an old pro, you'll find the Godin that is right for you in this section. For example, if you've got your heart set on an entry level guitar that still packs a great set of features, you'll want to take a look at the Redline HB Electric Guitar. This guitar features a double cut-away body with bolt-on construction and a flame maple top. Its two screaming Godin humbuckers give this guitar an incredibly diverse tone, one that will sound great in the jam space as well as up on stage with the band.

Another great option available here is the 5th Avenue CW Kingpin II Archtop Electric Guitar. This six string is inspired by the classic guitars of the 1950, but features the modern playability you've come to expect. With two Godin Kingpin P90 single-coil pickups and an adjustable Tusq bridge by Graphtech, this innovative guitar is certain to impress where ever you plug it in.

Of course, Godin isn't just guitars, they also offer plenty of accessories and gig bags. That's the beauty of Godin, they deliver everything you need, so you'll never need to look at another brand again. If you're a player who really loves their instrument, a Godin guitar is definitely right for you.