Marshall Guitar Amplifiers
Ways to Shop
On Sale

Best Sellers

Open Box Gear

Restocks

Top Rated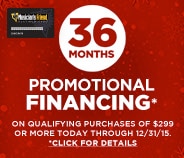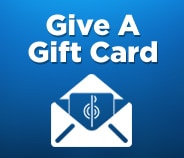 all
Open Box
Results 1 - 20 of 122 matches
Page:
1
2
3
4
5
6
7
Next >
Top Rated

Compare

Compare Now

site1prodJ20404

Top Rated

Compare

Compare Now

site1prodH88420

Top Rated

$1,899.99

List:

$2,580.00

$1,671.99

Compare

Compare Now

site1prodJ17438

Top Rated

Compare

Compare Now

site1prod481034
Best Seller

Compare

Compare Now

site1prodJ13287

Top Rated

$1,299.99

List:

$1,900.00

Compare

Compare Now

site1prodH98091

Sale

Compare

Compare Now

site1prodH76561

Private Reserve

$1,999.99

List:

$2,760.00

$1,759.99

Compare

Compare Now

site1prod482793
Top Rated

$599.99

List:

$840.00

$527.99

Compare

Compare Now

site1prodH88422

Top Rated

Compare

Compare Now

site1prodH76565

Private Reserve

$2,899.99

List:

$4,040.00

Compare

Compare Now

site1prod480775

Top Rated

Compare

Compare Now

site1prod483169
There are few names in the world of popular music that can conjure up the imagery that Marshall Amps can. Just saying the name causes visions of the true legends of rock and roll to dance through imaginations everywhere. Names like Pete Townshend, Angus Young, Jimmy Page, and more instantly spring to mind. The fact is that Marshall guitar amplifiers are synonymous with rock and roll, and their sound has helped to shape some of the most iconic riffs the world has ever heard. Musicians have been coming to Jim Marshall looking for the perfect sound for over 50 years. Originally, they would come see him in his repair shop in West London. They were looking for something powerful, something with more tone, and, perhaps most importantly, something really loud! With a little tinkering, Jim came up with what would go on to become to archetypical rock amplifier, and music hasn't been the same since.

Now, you too have the opportunity to make your mark. There are Marshall Amplifiers that are suited to every skill level and playing style, so there will be no trouble finding the perfect one for you. If you're looking for an amp that is more suited for solo practice and ultra-portable, check out an option such as the Micro Stack 1W Guitar Combo Amp or the MS-4 Micro Stack. Playfully described as being able to blow the windows off the doll house, these tiny amps pack enough punch to tear up your sound while gigging or traveling. If you're looking for an amp you can play while practicing with the full band though, have a look at an amp such as the MG Series MG30CFX 30W 1x10 Guitar Combo Amp. This amp features a solid assortment of digital effects and an analog tonal heart to ensure you get the warm, lively tone you crave when you're jamming.

Of course, Marshall is known for that big sound, so if you want something that's really going to rattle a few bones, you're going to want to check out the 1959HW, 1960AHW, and 1960BHW Tube Guitar Full Stack. This stack features a head that is a hand-wired reissue of a circa 1967 100W Superlead; the pinnacle of excellence when it comes to all-tube distortion and tight crunch. With two cabs that can stand up to all the power you can give them, this is the stack that every Rock God craves.

A Marshall amp says a lot about the person who plugs into it. It shows you have a reverence for what came before you, and the ambition to carve out your own path on your musical journey. Once you flip the switch on a Marshall and strum that first chord, you'll be hooked, and you'll be ready to rock.