Guitar Amplifiers
Ways to Shop
On Sale

Price Drop

Items with Rebates

Best Sellers

Open Box Gear

Restocks

Top Rated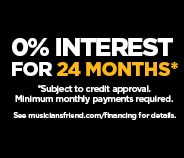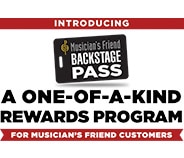 all
Open Box
Results 101 - 120 of 945 matches
Page:
< Prev
1
...
4
5
6
7
8
of
48
Next >
Best Seller

Compare

Compare Now

site1prodH74558

Private Reserve

$3,699.00

List:

$3,699.99

Compare

Compare Now

site1prodJ03696

Top Rated

Compare

Compare Now

site1prodH92285

Top Rated

Compare

Compare Now

site1prodH88422
Top Rated

Compare

Compare Now

site1prodH79022

Top Rated

$22.99

List:

$39.00

$20.23

Compare

Compare Now

site1prod481850

Private Reserve

$2,399.99

List:

$2,999.99

$1,900.79

Compare

Compare Now

site1prod430325

Top Rated

Compare

Compare Now

site1prodJ20054
Best Seller

Compare

Compare Now

site1prodJ15232

Top Rated

$299.99

List:

$465.00

$263.99

Compare

Compare Now

site1prodH81861

Top Rated

Compare

Compare Now

site1prodJ16415

Top Rated

Compare

Compare Now

site1prodJ10102
No guitarist should ever be without a trusty amplifier to plug in and rock out. Without the invention and evolution of the amplifier, the world of popular music would be a very different place. Lucky for all of us, todays amplifiers are louder and more raucous than ever, filled with effects and features that will take you on a musical journey that you'll never forget. Some of our top brands in this category include: Fender, Acoustic, Bogner Marshall, Vox, Orange, and much more.

Whether you play classical folk or modern metal, it doesn't matter. There is an amplifier to suit the needs of your music and your bandmates. All you need to do is take a moment to determine which features you need and you'll have plenty of amazing options to choose from. If you're just having a browse or aren't entirely sure where to begin your search for an amplifier, you'll almost certainly be best served by checking out our top sellers. An option such as the Fender '68 Custom Deluxe Reverb 22W 1x12 Tube Guitar Combo Amp with Celestion G12V-70 Speaker, for example, might be just what Doctor Rock ordered. This amp is small, yet powerful, and absolutely loaded with tone. Both of its channels boast reverb and tremolo, and, best of all, the "custom" channel features a modified Bassman tone stack, allowing for even more flexibility when you plug in and play.

Maybe you'd rather check out the legendary "Marshall Sound" in all its glory? If so, flip the switch on the Marshall DSL40C 40W All-Tube 1x12 Guitar Combo Amp. This all-tube powerhouse is great for gigging guitarists, thanks in part to its fantastic projection and its Pentode/Triode switch that allows the performer to drop the power down from 40W to 20W on the fly for even more versatility. When only the best will do, nobody delivers like Marshall.

And these are only two of the hundreds of amplifier options that are available to you in this section. Half the fun in choosing an amp is seeing all the different options and what they can offer you. So don't be afraid, dive in and start exploring! When you find the option that is perfect for you, you'll know, and you'll be ready to rock
.
Guitar Amplifiers Starting at: $22.99