Other Guitar Pickups
Ways to Shop
Best Sellers

On Sale

Price Drop

Top Rated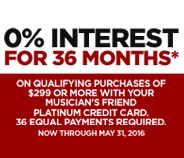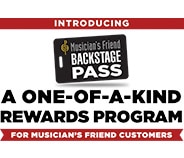 all
Open Box
Results 1 - 40 of 43 matches
Best Seller

$195.00

List:

$279.99

$181.35

Compare

Compare Now

site1prodJ07896

Best Seller

$159.42

List:

$199.99

$148.26

Compare

Compare Now

site1prod300214

Best Seller

Compare

Compare Now

site1prodH78796

Best Seller

Compare

Compare Now

site1prodH72930
Best Seller

Compare

Compare Now

site1prod307152

Best Seller

Fishman SBTC

The SBT series of pickups will sense the micro-vibrations of any instrument with a flat soundboard. They are...

$99.95

List:

$158.99

$92.95

Compare

Compare Now

site1prod303118

Top Rated

$99.95

List:

$158.99

$92.95

Compare

Compare Now

site1prod303120

Sale

Compare

Compare Now

site1prodJ09750
There's no better feeling than taking the stage with a guitar that you've had a hand in designing. Lucky for you, customizing your guitar can be pretty easy and a great way to start is by switching out its pickups. Whether you're here to upgrade the factory pickups that came with your guitar or you want equip your axe with a set of signature pickups from one of your favorite artists, you're going to find what you need in this section of magnet other guitar pickups. Keep in mind that the pickups here aren't your regular ceramic and alnico pickups, rather they're specialized accessories designed to improve your overall sound.

From under saddle pickups for acoustic guitars to hemi humbuckers for your electric and everything in between, you should have no problem finding the right pickups for your guitar on these pages. Need a place to start? Check out the best-selling Fishman SBT-E Acoustic Guitar Pickup. A passive pickups that's the number one choice of many professional solo guitarists, this must-have accessory attaches to the top of your guitar and senses the soundboard's micro vibrations. If you want to electrify your acoustic and still maintain its full, natural tones, the SBT-E is the perfect pickup for you.

Another top-seller that calls this section home is the Brent Hinds' Signature Hammer Claws Guitar Pickup Set from Lace. This signature set of pickups produces tones that are best described as the intersection of "where hard rock meets modern metal's progressive aggression that shines at all gain levels from clean to molten." Hard rock, heavy metal, punk, metalcore…you name the type of music, these powerful pickups tackle whatever you throw at them and scream for more.

And there are lots more options to choose from in this category of magnet other guitar pickups, so feel free to dig deeper at any time. Once you've found exactly what you're looking for, you can easily install most pickups by yourself or with a little help from a fellow guitar guru, so in no time at all, you'll be able to share your new, improved sound with all your fellow musicians, fans and followers.