Fender Guitar Strings
Ways to Shop
Price Drop

Items with Free Gifts

Best Sellers

Top Rated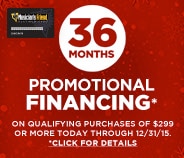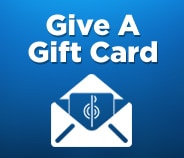 all
No Results Found
Quick Search Tips:
Try just one or two terms.
Instead of using the search box, find your gear by clicking the product category tabs and other navigation links.
Try varying the spelling to see if the word is spelled correctly.
Check out the items below that are suggested based on your search terms.
We'd love to help you find what you're looking for-call us anytime at 800-449-9128.
Suggested Items:
These days, you can barely get into a guitar-related discussion without the name Fender coming up. That's no surprise, and it's a good thing: by leading the way in guitar and amplifier design for decades, they've definitely earned their great reputation. If a part goes in or onto a guitar, it's essentially guaranteed that it's available from Fender, and that naturally includes an impressive range of great-sounding guitar strings.

For an acoustic player, you'll logically want to start by looking at Fender's bronze and phosphor-bronze selection. These materials are the time-honored standard for acoustic guitars, and there's a reason why that hasn't changed over the years: they simply sound the best! The exception to this rule, of course, would be classical guitars, for which Fender provides several nylon string options. Whatever type of acoustic you play, it's just a matter of deciding on your favorite material and gauge, then picking the Fender strings that fit your instrument's scale length.

What really put Fender on the map were their ground-breaking electric guitars, so it stands to reason that their range of acoustic strings is exceeded only by the electric ones. You don't have to play a Stratocaster or Telecaster to take advantage of Fender strings, either, but if you do, then you can't go wrong by going straight to the source for your next set. Are you into classic rock? Go vintage authentic with straight nickel strings like the Fender 150L Originals. Want a more modern sound? Try some nickel-plated strings on for size. Whichever type you prefer, you can find them in bullet-end and standard editions, giving you the fit you need no matter the axe you play.

If you play a Fender or Squier, these guitar strings are the ideal replacements for keeping the exact same tone it rolled out of the workshop with. For any other guitar, you'll find them every bit as capable and, more often than not, a definite upgrade. To sound amazing every time you take the stage, Fender strings are a solid choice.