Dean Guitars
Ways to Shop
Best Sellers

On Sale

Price Drop

Restocks

Top Rated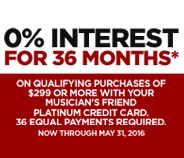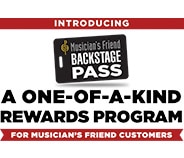 all
Open Box
Results 21 - 40 of 126 matches
Page:
< Prev
1
2
3
4
5
6
7
Next >
Top Rated

$849.00

List:

$1,812.50

$747.12

Compare

Compare Now

site1prod516229

Best Seller

$1,099.00

List:

$1,812.50

Compare

Compare Now

site1prodJ23937

Best Seller

$899.00

List:

$1,440.00

$719.20

Compare

Compare Now

site1prodJ23933

Price Drop

Starting at $171.38

List:

$337.50

Compare

Compare Now

site1prod511932
Price Drop

Dean VX Electric Guitar

An extreme classic with a familiar feel. The basswood V-design body, Dean V headstock, and dual zebra...

Compare

Compare Now

site1prod519861

Best Seller

Compare

Compare Now

site1prodH91642

Best Seller

Compare

Compare Now

site1prodJ21968

Top Rated

$592.75

List:

$972.50

$521.62

Compare

Compare Now

site1prodH86797
Sale

Starting at $129.99

List:

$369.99

Compare

Compare Now

site1prod512914

Best Seller

$315.06

List:

$525.45

$252.05

Compare

Compare Now

site1prodJ23930

Best Seller

Compare

Compare Now

site1prodJ07665

Price Drop

Compare

Compare Now

site1prodH11639
Dean Zalinsky has lived his life as an original, and that flare for individualism has carried over into the guitars that bear his name. With innovative building techniques and body shapes that truly spectacular, Dean's reputation around the world is well earned. Especially beloved within the rock and heavy metal communities, Dean continue to set the bar for how modern guitars can look and sound. Dean guitars are played by a roster of seriously shredding heavyweights. Artists like Megadeth's Dave Mustaine, Pantera's Dimebag Darrell, Zoltan Bathory of Five Finger Death Punch, Michael Schenker, Laura Wilde, and more have all plugged into Dean guitars when they hit the stage to tear the roof off the joint. With names this impressive on board, it's no wonder you're looking for a Dean to call your own!

But which Dean guitar is right for you? Well, that's almost certainly going to come down to personal preference. Take some time to explore your options and keep in mind the features that are important to you and you'll be strumming an amazing Dean in no time. If you're not entirely sure where to start your search, you can't go wrong with our best sellers. Take the Dimebag Concrete Sledge ML Electric Guitar, for example. This is a painstaking recreation of a guitar from the personal collection of the legendary Dimebag Darrell. Identical down to the tiniest detail, from the screaming Bill Lawrence and USA DMT pickups to the reverse shark tooth inlays. If you're a fan of the late Pantera and Damageplan guitarist, you owe it to yourself to fire up this amazing six string.

Maybe you're more interested in an acoustic guitar? If that's the case, check out the gorgeous Exhibition thin Body Acoustic-Electric Guitar. This acoustic-electric guitar is made with mahogany and features a thin body that makes it easier for anyone to play. Its body is also great for reducing feedback when it's plugged in. Best of all, this guitar also includes the Aphex Big Bottom circuit which helps to fatten its tone, delivering rich low end when you're performing on stage in larger venues. With this guitar, your chords are definitely going to come alive.

Dean guitars are like nothing you've ever played before. Whether you're looking for an electric or an acoustic model, you're going to love the way these instruments look, and love the way they sound even more.