Epiphone Guitars
Ways to Shop
On Sale

Price Drop

Best Sellers

Open Box Gear

Restocks

Top Rated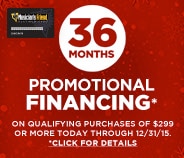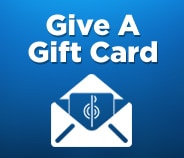 all
No Results Found
Quick Search Tips:
Try just one or two terms.
Instead of using the search box, find your gear by clicking the product category tabs and other navigation links.
Try varying the spelling to see if the word is spelled correctly.
Check out the items below that are suggested based on your search terms.
We'd love to help you find what you're looking for-call us anytime at 800-449-9128.
Suggested Items:
For over 140 years, Epiphone has been crafting instruments that musicians love. And with that much experience, it's fairly easy to understand why their name elicits such passion. Constantly innovating and pushing the building process forward, Epiphone produce guitars that consistently dazzle. Founded in 1873, Epiphone was known primarily for their banjos until 1928, when they produced their first guitar. In 1957, Gibson began distributing Epiphone instruments and one of the greatest and longest standing musical partnerships began.

The look and sound of an Epiphone guitar is almost intoxicating. They have attracted some of the biggest names in music history with their second to none tones. Artists such as John Lennon, B.B. King, Tommy Shaw, Tom Delong, John Lee Hooker, Randy Bachman, Ace Frehley, and more all hit the stage with beautifully crafted Epiphone guitars. Now is the time for you to join this list of iconic performers.

Epiphone makes guitars for all playing styles and walks of life, so there's definitely one here that is perfect for you. If you're a beginner who is searching for their first Epiphone electric guitar, you'll find a lot to love about the Les Paul Special I P90 Electric Guitar. This guitar is definitely highlighted by its P90R and P90T Soap Bar pickups. These pickups produce huge single coil tones that you're going to want to crank out all day and night. A classic Les Paul in a cost-efficient package, there's no better entry point than this guitar.

Of course, if you're looking for a truly special Epiphone, you need not look any further than the Casino Hollowbody Electric Guitar Inspired by John Lennon. This guitar is based on the legendary 1965 Casino John Lennon used during some of the Beatles most revered recording sessions. With a double-cutaway hollowbody, Tribute P-90 pickups, and a trapeze tailpiece, you'll definitely want to roll the dice on this Casino.

And that's only a taste of what Epiphone has to offer. Whichever guitar you choose, you're sure to be happy with your results. Whether you're a hobbyist or a serious professional player, owning an Epiphone is sure to help you take your playing to the new heights.