ESP Guitars
Ways to Shop
On Sale

Price Drop

Best Sellers

Open Box Gear

Restocks

Top Rated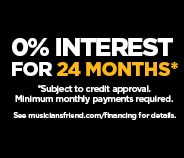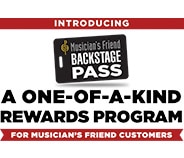 all
Open Box
Results 21 - 40 of 158 matches
Page:
< Prev
1
2
3
4
5
6
of
8
Next >
Top Rated

$299.00

List:

$427.14

$191.36

Compare

Compare Now

site1prodH71360

Price Drop

$238.42

List:

$384.00

$209.81

Compare

Compare Now

site1prod512888

Top Rated

$329.00

List:

$470.00

$263.20

Compare

Compare Now

site1prodH83423

Best Seller

Compare

Compare Now

site1prodH93223
Best Seller

$999.00

List:

$1,427.00

$639.36

Compare

Compare Now

site1prodH96703

Price Drop

$799.00

List:

$1,284.00

$703.12

Compare

Compare Now

site1prodH83566

Best Seller

$793.59

List:

$1,141.43

$507.90

Compare

Compare Now

site1prodJ17958

Best Seller

Compare

Compare Now

site1prodJ25210
Price Drop

$266.55

List:

$427.14

$213.24

Compare

Compare Now

site1prod515730

Price Drop

Compare

Compare Now

site1prod584496

Top Rated

Compare

Compare Now

site1prod542080

Top Rated

Compare

Compare Now

site1prodH71356
ESP has come a long way from its humble beginnings in the back of a Tokyo music store to its current place atop the mountain of trusted musical brands. Since its founding in 1975, ESP has been manufacturing high end parts, as well as building incredible guitars that have found a home on stages across the world. With a keen sense of detail and a commitment to top notch craftsmanship, ESP guitars are truly special instruments. ESP's obsession with being the best has led the brand to become the choice for some seriously heavy hitting guitarists. Party rocker Andrew W.K., George Lynch, Bruce Kulick, George Lynch, Chad Gilbert, and metal icon Kirk Hammett are just a few of the artists who plug into ESP guitars when they take the stage night after night. Now is the time for you to join this elite group of rockers with an ESP guitar of your very own.

ESP makes a wide variety of guitars, so finding the right one for you should be a simple process. Take some time to think about your skill level and needs, and take your search from there. For example, if you're a beginner looking for an entry level ESP guitar to hone your skills on, definitely check out the LTD EC-256FM Electric Guitar Lemon Drop. This sturdy guitar features two powerful ESP humbucking pickups that offer versatile tone shaping capabilities, as well as a 24.75" scale that is designed for speed and comfort. Whether you're just learning your chops or doing local gigs, this axe has you covered.

Maybe you'd rather pay tribute to your favorite shredder Kirk Hammett? If so, you'll love the KH-2 Kirk Hammett Signature Series Electric Guitar. This guitar is designed to Kirk's exact specifications, and is an exact replica of the one he takes on tour with Metallica. With screaming EMG-81/60 active humbuckers for an absolutely extreme tone and an extra thin flat neck for furious fret work, this guitar will help you ride the lightning and unleash your inner metal maniac.

The truth is, regardless of which ESP guitar you choose, you're going to be blown away by how good it sounds. With almost 40 years of experience, ESP knows what it takes to make the perfect guitar. So plug in, tune up, and get ready to rock out!