Gretsch Guitars

G5435 Electromatic Pro Jet Electric Guitar

2 Color Sunburst
Product #H77209
Also consider
res13052202569062792961049 res13052202569062792961049 res13052202569062792961049 res13052202569062792961049 res13052202569062792961049 res13052202569062792961049 res13052202569062792961049 res13052202569062792961049 res13052202569062792961049 res13052202569062792961049 res13052202569062792961049 res13052202569062792961049 res13052202569062792961049 res13052202569062792961049 res13052202569062792961049
res13052202569062792961049 res13052202569062792961049 res13052202569062792961049 res13052202569062792961049 res13052202569062792961049 res13052202569062792961049 res13052202569062792961049 res13052202569062792961049 res13052202569062792961049 res13052202569062792961049 res13052202569062792961049 res13052202569062792961049 res13052202569062792961049 res13052202569062792961049 res13052202569062792961049
res13052202569062792961049 res13052202569062792961049 res13052202569062792961049 res13052202569062792961049 res13052202569062792961049 res13052202569062792961049 res13052202569062792961049 res13052202569062792961049 res13052202569062792961049 res13052202569062792961049 res13052202569062792961049 res13052202569062792961049 res13052202569062792961049 res13052202569062792961049 res13052202569062792961049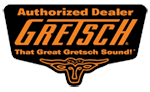 Extra flight power from Gretsch FilterTron pickups.
The Electromatic® Pro Jet takes on a new identity and voice with hump-block fretboard inlays, stop tailpiece, and "Black Top" Filter'Tron ™ Pickups. The two-tone body color scheme (black or gold top with walnut stained back and sides), fabricated with an arched maple top chambered basswood body resonates true to "That Great Gretsch Sound". Classic appointments such as the Adjustomatic™ Bridge, threaded knurled strap buttons, "G" Arrow Knobs and Gretsch logo on pickguard are proudly featured.
Features
Body Shape: Jet™
Body Style: Chambered Single Cutaway
Body: Basswood, Gloss Urethane Finish, Arched Maple Top
Pickguard: White Pearloid w/ Gretsch® Logo
Body Binding: 1-Ply White
Neck: Maple, Gloss Urethane Finish
Neck Binding: 1-Ply White
Frets: 22, Medium Jumbo
Position Inlays: Pearloid Hump-Block Inlays
Fingerboard: Rosewood
Finger Board Radius: 12" Radius (305 mm)
Nut: Synthetic Bone
Nut Width: 1.6875" (43 mm)
Scale Length: 24.6" (62.5 cm)
Pickups: "Black Top" Filter'Tron™ Bridge Pickup
"Black Top" Filter'Tron™ Neck Pickup
Pickup Switching: 3-Position Toggle: Position 1. Bridge Pickup, Position 2. Bridge
and Neck Pickups, Position 3. Neck Pickup
Controls: Volume 1. (Neck Pickup), Volume 2. (Bridge Pickup), Master
Volume, Master Tone
Bridge: Anchored Adjusto-Matic™ Bridge
Hardware: Chrome
Tuning Keys: Vintage Style
Knobs: "G" Arrow Knobs
Strings: D'Addario® XL110 Regular Light, NPS (.010-.046 Gauges)
Unique Features: Two-Tone Body Color Scheme, "Black Top" Filter'Tron™
Order now and put the Jet in your gear hangar.
Customer Reviews
/productDetail/reviews/productReviews.jsp
Loading....
Fun to play (3)
Good feel (3)
Good pick up (3)
Good tone (3)
Jamming (3)
Practicing (3)
Reviewer Profile:
Experienced (3)
Fun To Play
Good Feel
Good Pick Up
Good Tone
Solid Electronics
Jamming
Practicing
Small Venues
Comments about Gretsch Guitars G5435 Electromatic Pro Jet Electric Guitar:
I play a lot of 50's, country and show tunes. With flat wound strings this guitar does everything I need it to do.
Comment on this review
Fun To Play
Good Feel
Good Pick Up
Good Tone
Solid Electronics
Jamming
Practicing
Recording
Comments about Gretsch Guitars G5435 Electromatic Pro Jet Electric Guitar:
Great deal for the price! If you can not afford a Duo-Jet, this is for you!
Comment on this review
Fun To Play
Good Feel
Good Pick Up
Good Tone
Great rythym guitar
Nice Clean Crunch tones
Jamming
Practicing
Recording
Rock Concerts
Rythym playing
Small Venues
Comments about Gretsch Guitars G5435 Electromatic Pro Jet Electric Guitar:
I am pretty impressed with this guitar.
This is my first Grestch.
Always wanted to try one and glad I finally did!
This is a great guitar for playing rythym (for me anyway) not a solo monster.
But for playing clean and classic rock rythyms this guitar sounds GREAT right out of the box.
It's got a real cool tone to it. Now I know what the "Grestch Tone" is all about. And I like it!
I have had a few guitars in this price range and this one is right up there with the best of them.
If your thinking about one......give it a shot. Well worth the price!
Rock on!!
Comment on this review
Comments about Gretsch Guitars G5435 Electromatic Pro Jet Electric Guitar:
Overall i give this guitar a 9, because most of all i really love playing it (and it was such a great price at Musician's Friend) The only detraction would be the question of finding a case easily...which hopefully is going to be a hint for case manufacturers. Make Les Paul cases slightly wider and longer (as for Epiphones) so they can accomodate Jet and Double Jet bodies
This guitar has a beautiful finish and tone. The through-neck and medium heavy chambered body feel great. I love playing unplugged, winding down very late nights after coming back from a gig and feel it ring with a perfect lasting sustain. This is how i can tell whether a guitar is any good. Pick-ups, strings, bridge, tailpiece and add-ons can always be changed, but the neck has to feel right for You and have the right tone wood and a good transfer to the body. I also love the medium jumbo frets. Playing through a couple of Marshall FX pedals plus a guitar modeler and have all tones i will ever need with the versatile combination of much improved bridge and neck Gretsch Filtertron Humbuckers that were added to this new line recently.
There is an aura about real guitars, wherever they are made. The name Gretsch carries a certain responsibility to keep up the quality it is known for. Whatever Your thoughts about Asian productions might be...this is a quality guitar made in China. I have played a Gretsch Power Jet, a Firebird (both are heavier and more than twice the price), the Gretsch Electromatic 5445T Double Jet and also the Korean made Hollow Body Electromatics...they are all quality Gretsch Guitars and in time will improve. Every player has individual set-up requirements...no big deal...i bought a very good condition level 2 slightly used from MF and i can only say: as long as you get one with a straight neck You will want to keep it.
You won't find a better price / quality balance. The Electromatics have gained a reputation for getting a good name and sales...that's not just the reasonable pricing.

Be aware that finding a case is a bit of a mission. Regular Les Paul cases are not quite wide enough for the Jet body in the lower bout and the Gretsch Pro Jet overall length is 41" - 105cm. Other than buying a purpose built Gretsch case, look for a medium sized suitable archtop case or try some thinline acoustic guitar cases.
Comment on this review
Comments about Gretsch Guitars G5435 Electromatic Pro Jet Electric Guitar:
This guitar is just amazing. I can't believe how great it looks and plays for the money. It's perfect down to the detail. If you are looking for a pro level guitar without dropping over a grand, this clearly stands out as one of the best options out there, if not the best option. Hands down. You won't regret it.
The guitar comes with two Blacktop Filteron humbuckers, a 3-way pickup selector, a volume knob for each pickup, a master tone knob, and a master volume. They all work great for honing in on the exact sound that you want. I typically leave both pickups at full volume and use the master tone and pickup selector for quick tweaking. The difference is pretty distinct between the neck and bridge pickup, one giving you great bluesy tone and one giving you bright chimey scratch respectively. And this guitar is a gretsch, so it has that signature Gretsch sound in there (bite, chime, warmth) but it's definetly more rocky than a hollowbody. Great for rock, pop, country, etc.Also, my particular guitar came in the sunburst finish and it looks absolutely gorgeous. It's been given many compliments in a short time.The neck is neck-through design, and I can tell. It's very solid. The intonation was spot on from the factory. I even put thicker gauge strings on, and I haven't seen a change in the action at all. Plus the neck-through combined with the chambered body gives the guitar a very full sound and a longer sustain.And I love the hump block inlays!
The Pro Jet is built very well. The tuners are solid and keep in tune without a problem. The finish was perfect on arrival. No visible flaws. The strap holdersn are anchored in the wood very securely, and I don't forsee them stripping or loosening at all. Also, as you can see in the pictures, the holders are wide, which means that it is very difficult for a strap to go on or come off. The good thing about that is that you can easily screw them on and off, so your strap is secure without strap locks, yet it's still easy to add or remove the strap.I gave quality a nine because on arrival, all the knobs (volume, tone) were loose. In fact, the volume knob actually fell off within the first 10 minutes of use. That's an easy fix though, as the knobs have an adjustment screw for tightening built in. Unfortunately, in my zest for secure knobs, I actually over-tightend the master volume and slightly bent the steel holding the knob. Once I reseated the knob though, it wasn't at all noticeable and It's now very tight and secure. A very small issue.Don't be afraid of the fact that it's made in the East. It's very high quality.
This guitar costs $600, but it looks and plays like a guitar that should literally cost twice as much. I almost feel like I'm ripping Gretsch off. I would buy this guitar again in a heartbeat. In fact, being a touring/studio musician, I'm likely going to be buying a back-up Pro Jet soon.
Comment on this review
Gretsch Guitars G5435 Electromatic Pro Jet Electric Guitar