Ibanez Guitars
Ways to Shop
On Sale

Price Drop

Best Sellers

Open Box Gear

Restocks

Top Rated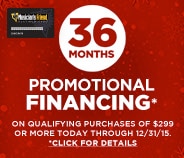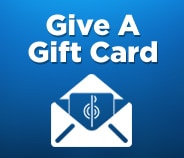 all
Open Box
Results 1 - 20 of 313 matches
Page:
1
2
3
4
5
6
of
16
Next >
Best Seller

$1,899.99

List:

$2,533.32

$1,671.99

Compare

Compare Now

site1prodJ05420

New

Compare

Compare Now

site1prodJ27447

Top Rated

Compare

Compare Now

site1prodH95358

Best Seller

Compare

Compare Now

site1prodJ05402
Top Rated

Compare

Compare Now

site1prod500158

Top Rated

Compare

Compare Now

site1prod519456

Private Reserve

$2,999.99

List:

$3,999.99

Compare

Compare Now

site1prodJ20824

Best Seller

$1,399.99

List:

$1,866.65

Compare

Compare Now

site1prodJ22040
Top Rated

Compare

Compare Now

site1prodH91446

Top Rated

$199.99

List:

$299.99

$129.99

Compare

Compare Now

site1prod519468

Best Seller

Compare

Compare Now

site1prodJ02823

Top Rated

Compare

Compare Now

site1prodH12882
Endorsed by some of the best guitarists alive including Steve Vai, Joe Satriani and Pat Metheny, Ibanez is widely regarded as one of the most reasonably-priced higher-end guitar manufacturers in the world. A Japanese company, Ibanez exploded in North America around 1960 by offering guitars with similar styles but cheaper price tags to some of the biggest brands in America. With the release of Ibanez Originals in the late 1970s and early 1980s and the Ibanez JEM and Universe models around 1990, the company really came into its own as a force to be reckoned with in the guitar industry. Ibanez builds guitars for musicians of all playing styles and skill levels. For the novice player, the JamPack IJV50 quickstart dreadnought acoustic guitar pack has everything you need to get started. The V50 acoustic has a spruce top to help create a lovely tone and comes with an electronic tuner, strap, pouch to hold all your accessories and a gig back to carry it all around.

If you're a more intermediate player looking for a beautiful and versatile mid-range guitar, you'll want to take a look at the Ibanez AEF30E acoustic-electric. The maple body ensures a warm, clear tone and the built-in pickup lets you play either plugged in or unplugged for maximum versatility while eliminating the need to transport two guitars to every gig.

A practiced and talented player is going to eventually require an instrument that can keep up, and the Ibanez JS1200 definitely falls into that category. Ibanez JS Series guitars are Joe Satriani's signature line, which he has played since 1988 while touring with Mick Jagger, Deep Purple and his current group, Chickenfoot. The 22 narrow frets are perfect for speed and the pickups make an incredible number of different tones possible.

Musicians need the right instrument to work toward the performance level they desire, and Ibanez has a selection of guitars to meet every player's needs. Also, their fantastic selection of left-handed, 7-string and 8-string models mean they have you covered in the specialty department. Wherever your love of guitar takes you, Ibanez will be there with the right instrument at the right price.