Back to Top

Overview

Jump to Overview

Features

Jump to Features

Warranty

Jump to Warranty

Reviews

Jump to Reviews

true
Zoom
tier1
true
MMGS7/516000000011000_MEDIA_SET
false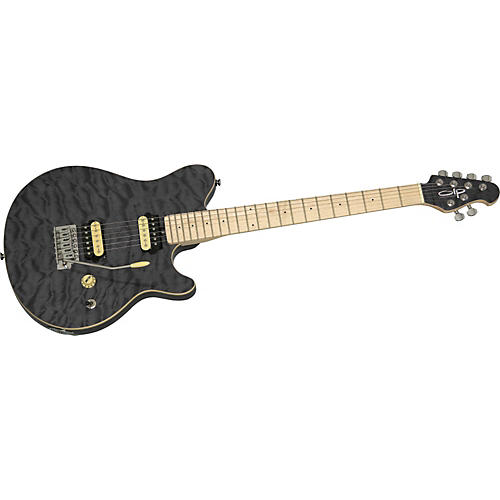 Lowest Price

Ships Internationally

Top Rated
(48 Contiguous U.S. States)
Free
Free Shipping With Backstage Pass
2-Day Standard Ground
Free Shipping With Backstage Pass

(48 Contiguous U.S. States)
USD
The OLP MM1 Electric Guitar features a basswood body, maple neck, jumbo frets, sealed die-cast tuners, and chrome hardware. Cool look. Great feel. Ki...Click To Read More About This Product
We're sorry-this item is unavailable.
Find a similar product below or contact our experts for a recommendation of great alternatives. Call us at 800-449-9128.
Customers Also Viewed:
OVERVIEW
A small price to pay for a really hot axe.
The OLP MM1 Electric Guitar features a basswood body, maple neck, jumbo frets, sealed die-cast tuners, and chrome hardware. Cool look. Great feel. Killer sound.
FEATURES
Basswood body with quilt film top
Maple bolt-on custom contoured neck
Maple fretboard
Fully bound body
Jumbo frets
Two OLP humbucker zebra pickups
Vintage tremolo
Sealed die-cast tuners
Single volume knob
3-way switch
Chrome hardware
Photofinish quilt finish
/pdp/reviews/productReviews.jsp
Loading....
Most Liked Positive Review
Good Guitar for the Money
I have played guitar off and on for 30+ years. I have owned and played dozens of guitars including my main axe, a 70's Strat I purchased new in 77-78. I...Read complete review
I have played guitar off and on for 30+ years. I have owned and played dozens of guitars including my main axe, a 70's Strat I purchased new in 77-78. I purchased the OLP MM-1 based on user reviews and a my own hands-on experience at Guitar Center. The OLP is perhaps the easiest guitar to play I have ever played. Action is great, the neck is thin, it just wails. Great for new students and kids with small hands.The sound of the Guitar Center OLP MM-1 through a clean Twin-Reverb amp was excellent. The bridge PU was clean and bright, the neck pickup was full and had a nice deep sound. I also tried an Epiphone Standard and Gibson Standard and frankly, I liked the tone of the GC OLP the best, especially with distortion. However, the bridge PU of the OLP I purchased from M123 sounds different than the GC OLP--it sounds like the Strat middle PU--kind of quacky. Also, it has much less output than the bridge PU. My OLP bridge PU sounds identical to the GC OLP which is to say, fantastic. By the way, the absence of a tone control is not a problem. Like the experienced users say, just adjust the amp/preamp tone controls.After playing the guitar for several hours I have found the neck is a bit too thin for my liking. I have large, strong hands--I can literally pull the thing out of tune if I use my normal ham-fisted technique. I have noticed lately that guitar necks have become quite thin, probably to save $$$$. The problem is they just don't put with player abuse--I mean who needs a tremolo??? Also, the guitar arrived from M123 in good playing shape. However, it was not innotated properly (strings tuned at 12th fret, were out of tune when played open). And after two days I started getting substantial string buzzing. I followed the included OLP instructions to resolve string buzz and made matters much worse. Why? The truss rod adjustment nut was shimmed against then neck with what I can best describe as ends of toothpicks. I thought they were just misc wood shavings--nope, shims. Hence, after removing them, I could not get the neck adjusted to save my soul. Hopefully, my local guitar shop (Modern Music) can fix my mess.A couple of other complaints: Most pics of OLP guitars shows a string tree. Mine does not have them. If any guitar ever needed them it is the OLP MM-1. Since the tuner head is not angled back (ala the original), you must have string trees to provide proper string tension, alleviate buzzing, etc. The bridge pickup arrived sitting on an angle. I did not find a ways to level it out (front to back). My local store hopefully will figure it out.Finally, the sunburst photo finish is actually quite attractive, but the body routing for the pickups, the extreme light weight, and a few other things here and there scream CHEAP GUITAR. Again, I am used to my strat whose body is one piece of ash, a one piece maple neck, etc. I guess you get what you pay for. For those who indicate the fit/finish/quality of the OLP is better or much better than current Squires, just simply don't know what they're talking about. I have played both extensively. The quality of the Squires I have played (Tele, Fat Tele, Strat, Strat HH) are heads and shoulders above the OLP. In retrospect, I should have purchased another Squire. However, it is a good guitar for the $$$, it is extremely easy to play, and at least the GC OLP MM-1 sounded great.
Most Liked Negative Review
Just an OK guitar
This is a good sounding guitar but there are definately weak points. The trem is a p.o.s and the guitar has arrived with the intonation way off (and having a difficult time getting it...Read complete review
This is a good sounding guitar but there are definately weak points. The trem is a p.o.s and the guitar has arrived with the intonation way off (and having a difficult time getting it adjusted) and the E string is buzzing. I own an ESP EC-50 that is in the same price range and the quality of the fit/finish/sound of the ESP is the hands down winner here. If the frets were polished and the intonation were better I may have given it higher marks.I had my doubts of the single volume knob and no tone control but after playing it a while Im actually liking the simpicity of it.But all that said I will probably return this guitar and get similarly priced ESP,Yamaha,or Fender Squire (not the Bullet models). My sons Epi Les Paul Special ($99 dollar guitar) has a better neck than this one.Again the sound is good but it is the details that are lacking.
Reviewed by 129 customers
I tried to find a green quilt and had to go to used. I play the big dogs but wanted the MM1 for the color and price. This thing is un-real for the price. It not only holds it's own, but it holds a tune like no other guitar. The price has to go up. It is a no brainer.
All you gotta do is get floyd rose whammy set, and you got it made, this thing will squeal and friggin rock the greatest licks and amazing, its very fast for the neck and ahhhh just BUY IT!!!
I bought one used for my 10 year old son for school band. I ended up playing it more than My 80's Kramer. Great look with the Gold Quilt Film top. His friends were all hovering around it at his Jazz band Practice at school. Nice tone and stays in tune. Humbuckers are hard hitting. I was surprised because of the price. Thought it would be somewhat weak but it's not. Great size also! Great guitar for the money, buy one!
A Guitar You Can Actually
Hands down, best 'brown sounding' guitar money can buy. The humbuckers, tone wise, are very close sounding to the expensive, obvious well known pick ups costing as much as this guitar. It's the easiest playing guitar in my fleet for sure. Well built and will take a pounding.
It looks gorgeous as you unwrap it from the package, the finish is mirror-like and flawless. The translucent gold looks great against the black back and the binding compliments the guitar quite well. The neck is the best part about this beast. It is smooth as silk but fast as lighting. The neck sits perfectly against the body and is solid as rock. The hardware is pretty standard but nice. This guitar stays in tune when you drop the tremolo. Intonation needs to be adjusted very little and action is right on. Great guitar for the money. This guitar is too good to be a called a 'beginners' guitar. This is an intermediate instrument and with a few uprgrades can be fully professional. Beautiful! Buy it now! You won't regret it, I guarantee you!
I bought one and added some Duncan black backs, original Floyd Rose Trem, filed fret ends, and tweaked the neck just a bit. This thing is an awesome, no frills scream machine. No matter what you like, this will give it to you. Check disturbing the peace laws in your area!! I bought the 12 string too! I didn't buy something every one else has, I built a jam machine that other guitar players with they had.
My Girlfriend bought me a amber one and a red one and they are very sweet. I got lucky and picked up a nearly new zoom amp for nearly nothing and that guitar and amp are very sweet.
this guitar is just plain great it was one of the first guitars i ever bought, and I still play it in some of my gigs, sounds great, the necks great, everythings great, but just one thing... why is this guitar discountinued. I would love to see it come back to life again.
I`ve had my Purple MM1 over a year now,and,other than Locking Tuners,(cause I routed out the body,and,dropped a Kahler Pro into it),and,the Kahler,I haven`t had to change a thing.It doesn`t sound like a Hamer;Fender,or any of my other Guitars.The neck came nicely tuned,I gave it about an 8th of a turn 6 months ago.Short FastNeck,graet for tapping,two handed runs.A great guitar for the money
For the money, it's a great value. It's a very easy player, not that I have played for long or tried many guitars, but this is the best I've tried so far. I can compare it to a Yamaha 112 and a Jackson JS1, and there's no competition, the OLP is superior in every aspect. You might wanna change strings though and set it up properly (mine was horrible when I got it), that improves the guitar a TON. What I also like about the guitar is it's looks. Not plain-old-boring Fender copy, this thing looks a bit different. I've got the red quilt model, and think it's the best looking of the photoflame tops...
This guitar is amazing!!! I have had it for about a day but I have used before! The neck is so smooth! The only thing I dislike is that there is only the volume knob and no tone, but that is minor. Besides that the guitar is amazing. There is no hum or rattling. I would say buy this guitar!!!
I got mine yesterday, fit and finish is very good, surprising for an axe at this price point. The raw maple neck feels good-smooth. Very compact feel, the overall lenght of this guitar is less than most, very light, balance is correct. Good for small-meduim size hands, larger fingered individuals are going to prefer older gibson explorer type necks. (1-5/8" + nut widths)Frets were dressed at edge of fretboard to the neck, but not quite enough for my liking. No biggie, nothing a few careful minutes with an emeryboard can't address. Actual ships with some decent strings on it! (Ernie Ball's) I pulled the tremelo arm off since I bend mostly by hand anyway, and it was right where my hand rests against the body. Overall-Nice axe to add to the collection, plays well, looks good, and they are practically giving it away at this price.
I got this guitar a short while ago. I wanted to have a cheap guitar that I can drag around everywhere. I just love it. The scale and size of the guitar is just so nice and comfortable. The neck and action are fine, the biggist surprise is the pickups, I thought that I will need to change them right away, but really they work and sound just fine. I have a good selection of Ibanez and Fender guitars with a selection of dimarzio pickups, and I really think that this guitar is right there with them, as far as sound quality, playing comfort, and certainly value. For this price you can't even get a decent acoustic guitar sometimes.
Setup is ALL wrong, finish is at best superficial. Playability and sound are well below a "good first axe" level. Overall, a wannabe!
I was looking for a nice cheap guitar to use as a backup, and I feel like I've struck gold. It plays beautifuly, and I was shocked to hear the stock pickups. I'm not gonna say that they are as good as all the pickups on the market, but these are great stock pickups. Overall this guitar would be a great first guitar, or just a guitar to throw around. A+
I owned this one for a while. It was my first electric. I got it for $** at a local shop. The stringers seemed kind of close (maybe it was just me being younger) but other than that i could not complain. I later sold it for $** and bought my strat. I wish i hadn't sold this one, really. The pickups sounded great for alt. rock and metal. I found no problems with it. I did take the twang bar off because i think twangs are crap. Get a wahwah for $** from rouge so your damn strings wont start untuning. This is a good starter guitar and even good for people who've been playing longer.Since it advertised as more of a cheaper/learner guitar i'm sure a lot of newcomers will pick this up if they are smart. So here's a couple tips for you newcomers with this guitar. This one personally is a very good one. Remember to clean your strings here and there and change them every few weeks. Keep it polished up and don't screw around with the switch. If you don't treat it like crap when you get better you'll find this guitar is really worth it. Good for punk rock, alt. metal. And with kind of a tele-style body you can't lose.
exellent action and smooth fretboard. never wanted to put it down this is definitely the next guitar i own. comfortable playability, liked it as much as my sg custom, and that cost me much more. this is definitely a steal!!!!
Ok, I am getting this guitar, only because my current electric, a Behringer Strat, black and white is messing up. The plastic seal is coming off, and when I try to go up and I press down on the strings, it makes the same sound no matter what. So, do not get that kind. I pray that this is a MUCH better guitar. Also, I pray that it will last when I am touring with my band. I looked through all of the electric guitar pages, and I was looking for a guitar with a bendy-thingy. Not only this guitar is beautiful, but it has a bendy-thingy!
I can't beleive I am writing this.I was just robbed after a gig from my car and I went out and sought the very same one and bought it again. It will need a set up but it's a great workingman's guitar that really gets under your skin in a good way.olp 4 life ....really!
With a few minor changes to suit (my/your) style of playing, this axe was more then I expected (for the price). You can get LP and Strat tones, and some pleasing tones in between. It's not an MM1 but its worth having and building on. Great axe for the money.
{ "pageType" : "item_page", "placements" : "2", "placementNames" : "OOS,rr2" }