Squier

Affinity Left-Handed Telecaster Special Electric Guitar
SKU

#H77424000001000
Also consider
res13052220628726169759745 res13052220628726169759745 res13052220628726169759745 res13052220628726169759745 res13052220628726169759745 res13052220628726169759745 res13052220628726169759745 res13052220628726169759745 res13052220628726169759745 res13052220628726169759745 res13052220628726169759745 res13052220628726169759745 res13052220628726169759745 res13052220628726169759745 res13052220628726169759745
res13052220628726169759745 res13052220628726169759745 res13052220628726169759745 res13052220628726169759745 res13052220628726169759745 res13052220628726169759745 res13052220628726169759745 res13052220628726169759745 res13052220628726169759745 res13052220628726169759745 res13052220628726169759745 res13052220628726169759745 res13052220628726169759745 res13052220628726169759745 res13052220628726169759745
res13052220628726169759745 res13052220628726169759745 res13052220628726169759745 res13052220628726169759745 res13052220628726169759745 res13052220628726169759745 res13052220628726169759745 res13052220628726169759745 res13052220628726169759745 res13052220628726169759745 res13052220628726169759745 res13052220628726169759745 res13052220628726169759745 res13052220628726169759745 res13052220628726169759745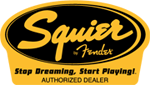 Budget-friendly butterscotch blonde.
Now you can grab a Squier Affinity Series Telecaster Special even if you're on a budget. This limited-run axe is a Fender-designed honey. It features the most famous of all Tele finishes atop an alder body joined to the rock-solid bolt-on maple neck with maple fretboard and dot inlays. Also has a 25-1/2" scale, medium-jumbo frets, and 2 single-coil pickups.
Features
Alder body
Maple neck
Maple fretboard
25-1/2" scale
Medium-jumbo frets
Don't wait any longer to bring home a blonde. Call or click today.
Customer Reviews
/productDetail/reviews/productReviews.jsp
Loading....
Fun To Play
Good Feel
Good Pick Up
Good Tone
Solid Electronics
Comments about Squier Affinity Left-Handed Telecaster Special Electric Guitar:
Great price and product..Wowed my musician friends
Comment on this review
Comments about Squier Affinity Left-Handed Telecaster Special Electric Guitar:
Guitar was fine out of the box. Tuned a half step low which is good for shipping it.As I mentioned earlier, switch is sticking up way to high, Fender should look at that and maybe tint the necks a little.I like string thru body but the guitar has lots of sustain even without that feature,, especially for a Tele.
I got the Squire Affinity Telecaster because lefty's are still hard to come by and I missed having a tele. ( I have two Srats) This guitar will probably not be a second guitar when I get done with a few changes. If you are on a tight budget buy it and maybe make a few minor changes and you'll have a great guitar instead of a very good for the price guitar.
Guitar has all you could want in a Tele.Sounds good and snaps and spanks as good as any Tele I've owned, better than some.
Well built. 3 way switch is too tall and top hat tip seems to be glued on. Once I get it off the switch will have to go.As with any lefthanded guitar the volume and tone controls are wired in reverse.Kind of silly to do that because it's one of the first things I and other lefty friends change.Pick ups sound good but I have a set of Fender SCN's laying around that I'll put in place of the stock ones. Neck is too light in color but plays really well.Guitar is heavy but I like that.Body is beautiful in butterscotch.
Great guitar for the price. Most mexican ones aren't as good.
Comment on this review
Comments about Squier Affinity Left-Handed Telecaster Special Electric Guitar:
This is way better guitar than you should get for what it costs. Overall its well worth the money after a good setup and/or upgrades.
I just purchased this Squier Telecaster to do some country pickin with. First I must say this was the worst out of the box set up I have ever seen, and I have been playing guitar for 5 years. It had Buzz galore to the point of not even being playable. The truss rod was one whole turn too tight, and intonation was a whole pitch sharp at the 12th fret. After a couple hours of setting it up perfect it plays great now and looks as good as it plays. Neck pocket is tight unlike some of the mexican teles which are hit or miss, pickups sound good for Squier although they are a little noisy, tuners are good quality, neck is smoothe and fast, body is alder and not poplar which is a pleasant surprize from Squier. Overall its well worth the money after a good setup and/or upgrades.
Everything a Tele should have.
I would gladly pay a few more bucks for better switches, no plastic parts ( nut and Cord input ) the plastib is fine now but I don't think it will hold up over time.
Comment on this review
Comments about Squier Affinity Left-Handed Telecaster Special Electric Guitar:
Overall, this is a good little axe. It's not my best guitar, but it's probably the best quality-to-cost ratio imaginable. At one point I'd thought about getting rid of this guitar when I was thinning the herd of stuff in my casa, but just couldn't let this baby go. It's nice to have an axe who's cost lets you treat it like a beater while still sounding and feeling good. One day I might get around to changing out the hardware or upgrading the pickups. But as it stands, it's still far beyond "good enough." I'd heartily recommend this to a newbie guitar player, an acoustic player who's thinking about branching into electric guitar playing, or veterans who want a good cheap guitar. Sure, there're better Teles out there. But you'd be hard pressed to find a better guitar under $200.
I'd been thinking about getting a Tele and just couldn't pass up such a good looking guitar at the price. One of the things that appeals to me about Teles is that they're simple. There's a reason it's not uncommon to see a singer/songwriter who usually plays acoustic guitar using a Tele when he's on stage with a full band. This guitar is definitely in that Tele tradition.
Comment on this review
Comments about Squier Affinity Left-Handed Telecaster Special Electric Guitar:
If you're looking for a Tele, and don't care about what brand name is on the headstock, then look no further. I've been playing for 5 years, and I've played many different guitars, cheap and outrageously expensive. You will not be disappointed.
I've wanted a Fender tele for a long time, but I kept finding deals on other guitars that were too good to pass up. Finally, the time had come, so I started researching what tele deals there were to be had. And I kept seeing people say that this Squier Affinity offering was surprisingly good for the price. So, I figured, why pay three times as much for a MIM telecaster when I could get this guitar that had earned so many positive reviews for less than $200. I was nervous about ordering a guitar online, and when the box came and I saw how bent and banged it was, my heart skipped a beat. But the packing did the job - guitar had a bent selector switch, but no other signs of abuse. Unlike the reports others have written, it was not set up perfectly when it arrived. The neck pickup was not level, and intonation on the lower three strings was off. I straightened the selector switch, but it still feels mushy and does not click into settings properly, although it does allow me to choose the pickups if I'm careful where I leave it. I adjusted the neck pickup level and higher, tuned the guitar, and set the intonation. And when I was done, I had one sweet sounding piece of equipment. And sweet playing. One thing that was set up perfectly at the factory was the neck. The neck is straight, the fret ends are flush with the edge of the neck - no sharp edges to file, and the action is great. And you know what, it is a lightning fast neck, faster than my much more expensive Fender Roadhouse strat. On the other hand, the pickups can pick up quite a bit of buzz on high gain when you're not playing, even in the middle position, but I can live with that because when you play, they sound great. Even with high distortion, the notes come through clear, not muddy, and the thing rings like a bell when played clean. All-in-all, this is a fantastic deal. Is it better than an American Fender tele? Probably not - it has cheap components that lead to issues that you are not likely to have with a more expensive guitar. But it does the right things well - plays fast and smooth and sounds great, and that makes it worth every penny you paid for it, and probably the same number of pennies again, actually. I'm sure a lot of it has to do with the simplicity and robustness of the telecaster design - if there is one guitar that you could skimp on and still get something close to the original, it's a tele. If you are going to go cheap on one axe in your arsenal, or if you want to learn on a budget, this is the deal. Based on my experience, and the experience of nearly every other person who has reviewed this guitar online, it's very unlikely you will regret it.

Comment on this review
Comments about Squier Affinity Left-Handed Telecaster Special Electric Guitar:
I give this guitar a 10/10. Everything is great, the build quality, the sound, and the price! I highly recommend this guitar to anyone, you won't be disappointed.

Happy Playing!
Feature wise; just like any telecaster I've seen it has the exact some loveable pickups and neck.
The quality of the guitar is stellar for the price.The body of the guitar is great looking in person and has no defects or dings as far as I have seen. The neck is natural and perfectly smooth, very easy to play with. There are no sharp frets as you move your hand up or down the neck. The tuning machines, just like any other squire product I've purchased are incredible as well; they tune very precisely and hold the tuning for extended times of play. The pickups sound great and hardly give out much fuzz noise like cheapo guitars.
Of all the other guitars I've tried, Fender so far makes the best valued guitar for a name brand. They keep the high quality and the price at still an affordable level that even those with little money can still afford.
Comment on this review
Squier Affinity Left-Handed Telecaster Special Electric Guitar