Squier

Affinity Series Stratocaster Electric Guitar

BlackMaple Fretboard
Product #510423
Also consider
res13052306323513655142632 res13052306323513655142632 res13052306323513655142632 res13052306323513655142632 res13052306323513655142632 res13052306323513655142632 res13052306323513655142632 res13052306323513655142632 res13052306323513655142632 res13052306323513655142632 res13052306323513655142632 res13052306323513655142632 res13052306323513655142632 res13052306323513655142632 res13052306323513655142632
res13052306323513655142632 res13052306323513655142632 res13052306323513655142632 res13052306323513655142632 res13052306323513655142632 res13052306323513655142632 res13052306323513655142632 res13052306323513655142632 res13052306323513655142632 res13052306323513655142632 res13052306323513655142632 res13052306323513655142632 res13052306323513655142632 res13052306323513655142632 res13052306323513655142632
res13052306323513655142632 res13052306323513655142632 res13052306323513655142632 res13052306323513655142632 res13052306323513655142632 res13052306323513655142632 res13052306323513655142632 res13052306323513655142632 res13052306323513655142632 res13052306323513655142632 res13052306323513655142632 res13052306323513655142632 res13052306323513655142632 res13052306323513655142632 res13052306323513655142632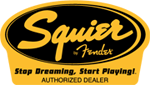 A full-blown, weeping, screaming, rocking Strat with a phenomenal price tag.
The Squier Affinity Series Stratocaster Electric Guitar has a proud heritage and a sweet price. The contoured solid alder body is the same world-renowned style that fueled the fires of Hendrix, Clapton, SRV, and thousands more. Pure vintage tone comes pounding out of 3 biting single-coil pickups, taking on flavor from a classic rocking tremolo and 5-way switching. Genuine die-cast tuners provide unprecedented tuning stability in this price range. The headstock is the classic '70s "big" style. The maple neck plays fast and feels great. When you trade up, your Affinity Series Strat will be worth far more than any no-name copy.

Check the drop-down menu to the right to select colors and/or other options.
Features
Contoured solid alder body
Die-cast tuners
Maple neck
Classic '70s "big" headstock
Vintage 6-screw rocking trem
Rosewood fingerboard
21 frets
3 single-coil pickups
5-way switching
One volume, 2 tone controls
Customer Reviews
/productDetail/reviews/productReviews.jsp
Loading....
Reviewer Profile:
Experienced (4)
Most Liked Positive Review
affinity series strat
Hey, I love this thing. All the neg reviews I've seen really address things that would be expected at this price range and easily remedied. Tone is a product of your overall setup, ...Read complete review
Hey, I love this thing. All the neg reviews I've seen really address things that would be expected at this price range and easily remedied. Tone is a product of your overall setup, and not easily attributed to a bad guitar. Set up work is part of owning a guitar. When you buy a mass produced guitar, you should expect to tighten a few nuts or screws. Noise in the PUP is part of using single coils. Maybe you want a les paul copy or a noise gate if thats teh problem.

Perfect first electric and great upgrade potential. Or maybe just to have a strat copy in the house just in case you feel the need or as a back up.

You'll only be disappointed if you expect to buy a cheap guitar and not have to address some initial setup issues or tighten something.
All the bells and whistles you'd expect in a strat copy. I haven't used the trem, though, so no comment there.
I've read the neg reviews, so let me clear up some confusion. Single Coil PUPs hum. That's part of it. If parts are loose, you may have to get out a screw driver or a pair of pliers and snug them down. These things I don't feel should be part of the evaluation. That's part of owning a guitar.

So to the evaluation.

Mine stays in tune until as well as any guitar I have owned. I check it with a digital tuner, and maybe once a week I get to turn a peg due to change in humidity and temperature, not the guitar. The tuners are touchy compared to others I have used, but that's not a critisizm. Just something that stood out.

The PUPs are the lower end. Duh, did you see the price? They are suffecient to have some fun and/or learn the guitar. No upgrade required until you want to hit a stage. Might want to think noise gate if your going to use a single pup often.

Fit and finish leaves little to be desired. The frets could be cleaned up a little on the edges of the fretboard, but it's not bad enough I've done anything to resolve the problem. I bought mine used, so I can't speak to the initial setup. Again, I feel like the initial setup should not be part of the review as we all set them up how we prefer anyway, dont we?

The guitar is only a small part of your tone, but I have been able to get some great sounds from mine. I love this thing!

Sustain is better than I expected in this price range, but nothing to go on about.

This is not a kids toy. This is a cheaper version of the real deal, and is very enjoyable.
Unquestionably one of the best values on the market. A playable guitar for cheap. And the upgrade potential is limitless.
Most Liked Negative Review
Absolutely Incredible Guitar
If you are looking for something to help you stand out in a social class of eliteists that like showing off how much they put themselves in debt, then this isn't the guitar for you...Read complete review
If you are looking for something to help you stand out in a social class of eliteists that like showing off how much they put themselves in debt, then this isn't the guitar for you.

If you are looking for a guitar thats, light, high in quality, and a blast to play then there is no need to look any further.
Just like any guitar, has a 5 way pickup switch. 6 strings, and Tuners, but, like most guitars, it doesn't really have "features".
Mine arrived flawless. Super smooth natural neck, tuners are VERY accurate, and really; for the price you are paying, you get an absolutely beautiful sound out of your amp.
You can get a credit card and easily build some credit since it doesn't cost a lot and wouldn't put you in much debt.
Reviewed by 418 customers
Fun To Play
Good Feel
Good Tone
Light
Super Fast
Jamming
Practicing
Recording
Rock Concerts
Small Venues
Comments about Squier Affinity Series Stratocaster Electric Guitar:
I bought mine used from a guy who didn't know what he had. He had tweaked the pickups so they sound awful. Fortunatly there are cheap replacements to be had. The maple neck with rosewood fretboard is faster than the american models. It looks amazing. it is perfect for a musician on a budget or anyone looking for a good backup guitar.
Comment on this review
Affordable
Light Weight
Nice Looking
Resonant
Very playable
Comments about Squier Affinity Series Stratocaster Electric Guitar:
I've been playing 16 years.
That's a 2001 MIC and it's very good, on par with Fender MIJ.
Expect 2 things:
-variability in quality, that's why you want to try it before purchasing;
-to set it up, learn how on youtube, and you'll end up with a decent to good one.
I'm a picky guy and I'm really happy with this one: 8/10, see pros vs cons.
Comment on this review
Fun To Play
Good Tone
Solid Electronics
Bluesrockcountry
Jamming
Recording
Comments about Squier Affinity Series Stratocaster Electric Guitar:
I got this guitar from a young lad that thought it would handle his death metal music. It will not. If you play Vintage rock, blues or country, buy it. I did a complete setup on it as you should on ANY new guitar and it stays in tune great, has good sustain,tone and has that vintage strat chime and quack that you want from a strat. I've had it for two years and as the wood ages it just gets sweeter. I've been playing for fourty years and played or owned lots of quality instruments. This one is a keeper.
Comment on this review
Cheap tuners
Low-end electronics
Project guitar
Starter guitar
Comments about Squier Affinity Series Stratocaster Electric Guitar:
Had a squier standard strat, but sold it. Then I regretted it. So when I had a chance to buy an Affinity strat (it was in kind of rough shape) at a pawn shop for [$], I jumped at it. There's nothing wrong with the neck or body. If you shop wisely, you can buy new tuners and a pre-wired pickguard to upgrade this puppy for under $100. You'll end up with an axe that approximates a MIM strat. Seriously, you can believe the other reviews about upgrading these models. My friends in the band think the upgrades look and sound great.
Comment on this review
Comments about Squier Affinity Series Stratocaster Electric Guitar:
Again, you cannot own a better Strat-style guitar for the money. This guitar, like the other Squiers I have owned, plays well and sounds pretty good. And, these little things can take a ton of abuse and keep rocking!
I have the red one with the rosewood fretboard. All in all, it is a good guitar with good sounding pickups as well. Has all the features Strats have had since 1954, basically.
This guitar (and all Squiers) are the best bang-for-your-buck. They are imported, and made of cheaper parts for sure, but they won't fall apart or crap out on you either. Fit and finish is usually very good on Squiers, and mine is no exception!
You will never own a better Fender Strat-style guitar without buying the real thing. I have owned 3 over the years and have played many many more. I do have several USA Fenders, but I always keep 1 Squier around.
Comment on this review
Comments about Squier Affinity Series Stratocaster Electric Guitar:
Overall I love my Squier Strat. I did not buy it to be my main guitar. Just to lay down bluesie backing track, noodle around with some news blues dvds, and have good quality fun jamming in a new style(for me). However once I make the above mentioned changes I would have no problem using this thing on about the 10% of songs I would play during a standard gig. I play a tricked out Gibson Les Paul Studio, studded out with EMGs as my Main guitar. I also play a Takamine acoustic/electric for about 15% of my gigs. I'll never be ashamed of the fact that I bought such a beautiful playing, sounding, and looking guitar EVER!!!! This guitar has made me not care about what's on the headstock, but instead shown me that it's about sound and feel when making "real" music.
Not too many "Features" on this guitar. Just a very beautiful finish(mine is the 2-tone burst), and the best fender tremolo I've ever used. BTW...It's not meant to have dive bombs done on it, just add that suttle tremolo sound i.e. John Mayer and SRV's Lenny.
Without a shadow of a doubt this guitar has earned it's "9" rating from me. I was in the local music store looking to buy a "Fender Strat". I just had to get one! I owned a Mexican made Strat when I was 11 (first guitar) and I hated it. I know now I hated it because it wasn't that "Hard Rock" "Guitar God" instrument that everyone wants to own when they first start playing. I was playing the American Strats, but couldn't afford that price tag. Then i moved to the Mexican Strats, but they weren't "doing it" for me. I then picked up a Squire Tele to show my wife the difference, and it played like a dream! But I didn't want a Tele, I wanted a Strat. So I figured, if the squier Tele sounded/played great what if the Strat was the same. I looked around and, no lie, they only had one Squier Strat in the store. I plugged it in to the same American Fender twin reverb I'd been playing for the past hour or so and.....BAM!!!! i was getting ALL the tones I could have ever wanted from it. Yes better than all the other, to include the American Strats!!! The maple neck (a first for me) is so smooth and fast I couldn't believe it was me playing these phrases with such ease.
I paid almost the same amount for the road worthy case for this guitar that I did on the guitar itself!!!! If you read the above "Quality" rating you'd see that I truely feel the value is high. Now I know I've gone on and on about my Squier Strat, however there are a few things I would/am going to change about this guitar. NOTE: these things are not to deter you from a purchase. Instead need to be known as truths when purchasing any guitar for this price. 1) The pick-ups are cheap! I'm going to change them out for either the American Fender noiseless pick-ups or the EMG David Gillmor signature pick-ups (that come already installed on a brand new pick guard just needing to be switched out.) 2) the pick-ups are single coil so therefore inherently noisie.....Thats how "Humbuckers" got their name. They "Buck" the "Hum" that single coil pick-ups create. Don't let any of these things stop you from "stealing" this thing away from you local guitar store! I paid $216.00 for the guitar and I'll gladly pay another $100-$250.00 for new pick-ups and still spend a total of $420.00 or less for a guitar that would cost well over a $1000.00!
Comment on this review
Comments about Squier Affinity Series Stratocaster Electric Guitar:
Overall, I'd give it a seven. If it didn't have the minor issues I talked about before I'd be content to give it a nine.
I got this guitar one or two years ago as my first electric guitar and so far this Indonesian made rocker is going strong without any major issues.

The look is great; it's just like a Fender Strat. In fact if it had a neck with the Fender logo instead of the Squier logo then I reason people would be convinced it was a Fender just by looking at it.

The one I've got's made out of what I think is agathis but it could be maple or alder, silver tuners, a maple neck, rosewood fretboard, a tremlo bridge, 21 frets, 3 single coil pickups, a five way pickup switch, a volume knob and two tone knobs.
Most factory set ups on guitars are pretty bad but this guitar has a good low action and I havent needed to alter the nut or bridge height or get it set up by a store yet.
The pick-ups are pretty ordinary. Im not sure of the brand but I think theyre just Squier pickups. They are good but not great at playing all types of music. It's a very all rounded guitar. But I wouldn't recommend this guitar or any other Fender style guitar for shredding or fast soloing as the neck is far too chunky for that.

One of the most impressive things with this guitar is how solidly it's build. The thing's like a Russian tank! I've dropped it a few times, banged the headstock against my desk, let my friends (who have no idea about playing guitars) play it, strummed very aggressively, hit it in frustration and thrown it down on my bed and yet there's only been one tiny dent and no damage to the sound quality, nut, neck or anything!

It also stays in tune very well without the whammy bar. I have an electric tuner and test it to make sure its tuned almost every day and I dont have to tune it up for about a month. But unless youre using a song that involves whammy do not under any circumstances use the whammy bar! I usually never have it on the guitar because it goes out almost every time you use it.

Even in the 1 - 2 years I've had it I've only had to change the strings once and it hasn't had a service. Mainly because no problems that would require a service have arisen since I've started playing it. Even though I bought this guitar for only $250 or so I think it's going to last a very, very long time.

But even with the great features there are a few minor issues with this guitar.

The tone knobs really do nothing. They act like they're not even there. Also this guitar has almost no natural tone and sounds quite tinny and cheap sometimes.

When turning the volume knob when the guitars plugged in you can hear a crackling sound come out of the amp. This doesnt usually happen with other guitars Ive played.

The E, B and G strings sound pretty tinny. The bass strings sound good when strummed but the high strings sound cheap. That could be due to the strings themselves though Im not entirely sure.

There are only two of the five pick-up selections that don't hum when selected.
Now don't get me wrong here with these minor problems. For this price, you're not going to get a perfect guitar. There are going to be some slight problems. But I was actually really surprised with this guitar because without even a service or set up there have been no issues that would make me stop playing and take it in to get fixed or serviced. I play for at least 40 minutes every day and I'm also surprised with how little wear and tear this guitar has had.

I'd recommend this guitar to anyone who wants to start learning electric guitar but not to someone whos professional or even for second guitar buyers. For people looking for an amp I'd also recommend the Laney LX 12. It's what I got when I bought this guitar
Comment on this review
Comments about Squier Affinity Series Stratocaster Electric Guitar:
This is a great no nonsense Stratocaster with good playability. It was my first guitar and still serves as my favorite. The single coil pickups provide a good tone for treble leads and the 5-way selector switch allows for multiple styles. Even without tuning locks the guitar rarely goes out of tune and the tremolo offers a steady resistance.Good guitar for beginners or intermediate player wishing to bulk up their arsenals.
Comment on this review
Comments about Squier Affinity Series Stratocaster Electric Guitar:
the above is a list of things that i've seen written by other folks,in regards to the affinity series.as in my last post,i've FOUND nothing wrong with any of these things.i totally agree with another post that says,"most of the complaints about the guitar are set-up issues,and can easily be fixed.for those of you who COMPLAIN about the strap buttons,go spend SIX DOLLARS and buy a pack of strap locks.they're super easy to install,and strap problems fixed.last but not least the colors are great,and they really POP.some folks like the "USED LOOK"in regards to the paint.i prefer my guitars to look like new.if thats you,i use TRICK guitar polish which puts a nice shine on my guitars.
Comment on this review
Comments about Squier Affinity Series Stratocaster Electric Guitar:
9
I have 9 other guitars, and have to say this is one of the best sounding and playing of the lot.
This guitar was set up great as is.
The maple fret board is as slick as they come. can't put it down. It begs to be played.
Very happy with this purchase..
This looked almost new .cant believe the price! I play it though the Vox ac4tv and a bad monkey
pedal. sweet classic sounds. blues and rock. I'm sold on the squier strat. I own other cheap
strats like the bullet .However, I have also owned the American Krammer and godin. Let me tell
you the affinity is second to none. I cant believe they can make this for as cheap as they sell them.
You wont be dissapointed.
Comment on this review
Squier Affinity Series Stratocaster Electric Guitar