Guitars
Ways to Shop
On Sale

Price Drop

Items with Rebates

Best Sellers

Open Box Gear

Restocks

Top Rated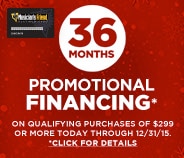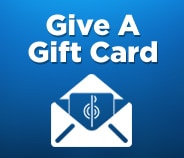 all
Open Box
Results 61 - 80 of 3694 matches
Page:
< Prev
1
2
3
4
5
6
of
185
Next >
Price Drop

Compare

Compare Now

site1prod517239

Sale

Starting at $59.99

List:

$199.99

Compare

Compare Now

site1prod430928

Private Reserve

Starting at $2,499.99

List:

$3,888.88

Compare

Compare Now

site1prod511466

Best Seller

Compare

Compare Now

site1prodJ19847
Best Seller

Compare

Compare Now

site1prodJ26366

Private Reserve

Compare

Compare Now

site1prodJ14338

Top Rated

$799.99

List:

$1,099.99

$639.99

Compare

Compare Now

site1prodJ19075

Best Seller

$799.00

List:

$1,332.00

$639.20

Compare

Compare Now

site1prodJ24050
Private Reserve

Compare

Compare Now

site1prodJ20805

Private Reserve

$6,699.00

List:

$9,412.00

Compare

Compare Now

site1prodJ23586

Price Drop

Starting at $381.65

List:

$649.00

Compare

Compare Now

site1prod520222

New

Compare

Compare Now

site1prodJ27447
Top Rated

Starting at $891.40

List:

$1,299.00

$719.20

Compare

Compare Now

site1prod518471

Best Seller

Compare

Compare Now

site1prodJ17838

Best Seller

Compare

Compare Now

site1prodJ04432

Private Reserve

$3,500.00

List:

$5,000.00

Compare

Compare Now

site1prod424144
With so many options available in the world today, buying a guitar that perfectly represents your own style, tastes, and attitude has never been easier. Whether you're a classical guitarist looking for that perfectly balanced nylon flamenco, or a hard rock enthusiast who needs Pete Townshend crunch combined with Jack White power, there is simply no shortage of axes to choose from.

Certain guitar brands are renowned and respected worldwide, and you don't have to be a player to be aware of them. Companies like Fender, Gibson, Epiphone, Ibanez, Yamaha and many others have built a solid reputation for providing exceptionally crafted guitars. In fact, these names are consistently endorsed by the greatest players of all time. However, you'll find more than enough guitar brands from lesser known manufacturers as well; these smaller companies take enormous pride in offering models of equally extraordinary playability, tone and construction.

With the massive range of options available, you'd have to spend the whole day here to go through every one. There are six-strings, twelve-strings, models specifically made for beginners, limited edition double necks; you name it, you'll find it! For a real classic, strap on a Rickenbacker 330 electric guitar. A staple in 60's mod culture, the unique hollowbody construction, slim neck and contoured body make the Rickenbacker 330 so easy to play that it has held the status as one of the all-time greatest guitars for decades. If you're a fan of the Grateful Dead, check out our limited edition Alvarez Grateful Dead Acoustic Guitar. For budding female guitarists, the Daisy Rock Candy electric guitar in atomic pink plays sweetly with its Duncan designed humbuckers, sycamore body, and rock maple neck. In the acoustic department, the Alvarez Artist Series AD60 dreadnought acoustic guitar comes highly rated, thanks to its hand-selected spruce top, mahogany back and sides, and powerful tone.

For experienced players, you already know what kind of questions need to be brought up when purchasing a guitar. For beginners, a great starting point is to look at what your favorite guitarists play. By taking your own musical tastes into consideration, you can narrow down your choices to models that will provide the tone and sound you already know and love. But whatever you're looking for, you can be certain that the perfect guitar for you can easily be found, right here. Just take a look around and see for yourself.
Guitars Starting at: $43