Fog, Bubble & Snow Effects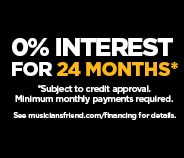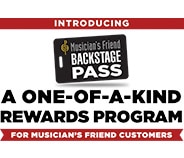 all
No Results Found
Quick Search Tips:
Try just one or two terms.
Instead of using the search box, find your gear by clicking the product category tabs and other navigation links.
Try varying the spelling to see if the word is spelled correctly.
Check out the items below that are suggested based on your search terms.
We'd love to help you find what you're looking for-call us anytime at 800-449-9128.
Suggested Items:
Great effects are part of putting on a great show. To complement your stage lighting and give your performance an even bigger impact, why not go for some fog, bubble or snow effects? These machines not only help to engage and impress the audience, they're also great for setting the right mood and atmosphere for each song. Fog is one of the most commonly-used effects in concerts and clubs, and it's an amazing accent for a gig in any musical style. If you're a DJ, you can energize the crowd by sending some fog out onto the dance floor. For a band, a fog machine might work better onstage, where it combines with your stage lighting to create some amazing visual effects. Some fog machines even have lighting systems built in, making them a great one-piece effects center. To lighten the mood, a bubble machine is the way to go. These devices can put out a steady stream of small bubbles, adding an uplifting overtone to a cheerful song or creating a sense of mystique and wonder for a performance with an ethereal motif. Just like fog, bubbles interact naturally with light to create unique effects. If you play seasonal holiday shows or have songs that deal with winter themes, a snow machine will go a long way toward setting up the perfect atmosphere. You could add a simulated blizzard to emphasize the setting in a story-driven concept gig, or send a light dusting of snow out over the audience to make them feel like a true part of the show. If you're picking up a new fog, bubble or snow machine, it's a good idea to stock up on extra jugs of juice. That's especially true if you travel a lot—the more shows you play, the more you'll go through! Maybe you've had your effects machine for a while and it's time to replenish your stores; there are plenty of haze, bubble, snow and fog juice options to fill up your shelves. While you're at it, think about grabbing some fog machine cleaner to help keep your equipment in good shape. When it comes to the visual effects of a performance, lighting is only half of the story. Fog, bubble and snow effects give you the tools to fill in the other half, so you'll have a memorable and well-rounded stage presence that makes for a great show every time you play
.
Fog, Bubble & Snow Effects Starting at: $5.4