Hand Drums
Ways to Shop
On Sale

Price Drop

Best Sellers

Open Box Gear

Top Rated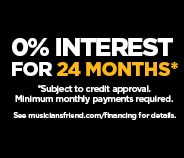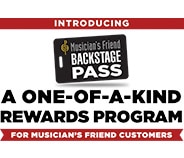 all
Open Box
Results 401 - 420 of 626 matches
Page:
< Prev
1
...
19
20
21
22
23
of
32
Next >
Compare

Compare Now

site1prodJ24210

Compare

Compare Now

site1prod447882

$499.99

List:

$829.00

$439.99

Compare

Compare Now

site1prodH81325

Compare

Compare Now

site1prod449780
Compare

Compare Now

site1prodJ20662

Compare

Compare Now

site1prod580762

Compare

Compare Now

site1prod445094

Compare

Compare Now

site1prodH79754
Compare

Compare Now

site1prodH79741

Compare

Compare Now

site1prodJ07130

Best Seller

Starting at $259.71

List:

$438.00

Compare

Compare Now

site1prod440689

Meinl Deep Shell Tar

An open-tone drum that responds well to both beginner's poundings and masterful finger technique.

Starting at $109.99

List:

$215.00

$114.39

Compare

Compare Now

site1prod584865
Compare

Compare Now

site1prod446794

Compare

Compare Now

site1prod447719

Compare

Compare Now

site1prodH94674

Compare

Compare Now

site1prod446439
The hand drum is one of the world's most ancient and sacred instruments. Far from just another percussive, it has evolved over the years to play a vital role in aspects of innumerable human endeavors. Percussion is a crucial component to cultures around the world. From the Africa djembe, to the congas of Latin Americas, drums and drumming are simply integral to many ways of life. Beyond just entertainment, drumming is truly a means of communication. For many they are also an important piece of ceremonies and rituals, including rites of passage, birth, death, marriage, worship and healing. They have also been featured on flags and coats of arms, while their techniques have been passed down through families for generations. What makes the hand drum unique is simple. While most percussive instruments are played with sticks, mallets and other objects, hand drums are struck by the hands of the drummer to produce their captivating sounds. By modifying the intensity of the drumming, or by drumming different areas of the surface, the drummer can change the sound, bringing vibrant life to such a simple yet versatile instrument. Originally hand drums were constructed out of wood or other materials that were common to the local environment, while the drum skin, or head, came from animals that were in the local's diet. This method has yielded a variety of drums with sounds distinctive to cultures from which they arose. Over the years hand drum construction has evolved to use more modern materials that allows for easier access, but their origins remain a wonderful piece of our shared history. Whether playing the hand drum as part of a collective or just around a campfire, keeping time as others sing along, you'll be adding your own personal stamp to a tradition that is as rich and storied as any we have seen
.
Hand Drums Starting at: $18.95