Hi-Hat Cymbals
Ways to Shop
Best Sellers

Price Drop

Top Rated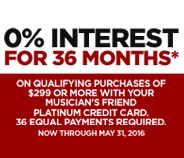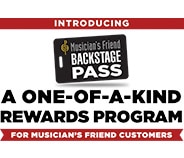 all
No Results Found
Quick Search Tips:
Try just one or two terms.
Instead of using the search box, find your gear by clicking the product category tabs and other navigation links.
Try varying the spelling to see if the word is spelled correctly.
Check out the items below that are suggested based on your search terms.
We'd love to help you find what you're looking for-call us anytime at 800-449-9128.
Suggested Items:
The quintessential piece for any cymbal set, your hi-hat defines the sound of the ensemble like no other cymbal. You don't take the selection of such a vital piece of kit lightly, and neither do we. Our broad assortment of hi-hat cymbals is sure to provide the right option for any drummer, from the basement hobbyist to the seasoned professional. A staple of styles as diverse as R&B, jazz, metal, rock and more, your hi-hat is almost as much an extension of yourself as the sticks and pedal you play it with. Dating back as far as the 1920s, the hi-hat cymbal is ubiquitous in modern music—and for good reason, with nearly a century of presence in the drummer's toolbox. Offering up a variety of sounds depending on how it's used, the hi-hat is struck closed or played with the pedal to produce a short, crisp, and concise sound. Widening the gap between the cymbals opens up a whole spectrum of potential sounds, from a sustained shimmer to a ride cymbal effect. Different pedal positions lead to different sounds with the strike of the drumstick, giving the hi-hat its characteristic range and versatility that makes it an indispensable part of your drum set. Your hi-hat cymbal is not only a tool for enriching your performance—it's also instrumental in keeping time for yourself and the band. Because it's so central to your sound, adjusting the hi-hat is crucial. For example, positioning the cymbals further apart will generate a more 'sizzling' sound, lending more of a hard-rock element to your music. It may take some experimentation to get your hi-hat perfectly adjusted, but the effort will pay off in your sound. Familiarize yourself with the abilities of the hi-hat cymbal and it will never let you down. Like most instruments, creativity pays off and the more you master this integral component of your drum set, the more rewarding it will become
.
You are changing the Ship-To country.
Our product catalog varies by country due to manufacturer restrictions. If you change the Ship-To country, some or all of the items in your cart may not ship to the new destination.
{"reportSuiteIds":"","prop2":"","prop1":"","prop5":"","prop6":"","prop3":"","prop4":"","channel":"","linkInternalFilters":""}
category
site1DDK
/hi-hat-cymbals
cat|site1DDK
?pageName=subcategory-page&N=500324