Yamaha Home Digital Pianos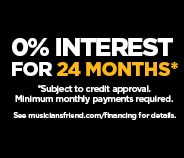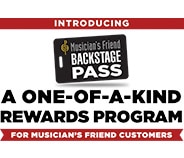 all
No Results Found
Quick Search Tips:
Try just one or two terms.
Instead of using the search box, find your gear by clicking the product category tabs and other navigation links.
Try varying the spelling to see if the word is spelled correctly.
Check out the items below that are suggested based on your search terms.
We'd love to help you find what you're looking for-call us anytime at 800-449-9128.
Suggested Items:
Learning how to play the piano is both challenging and rewarding, and as any experienced pianist will tell you, owning a digital model to practice at home with will speed up your progression tremendously. Thankfully, Yamaha has been a leader in the construction of home digital pianos since the 1980s, and within this catalog you'll find an impressive range of options. From compact 61-key models for beginners to 88-key powerhouses designed for today's demanding performer, Yamaha has a home digital piano for every taste and skill level.

Choosing a digital piano over an acoustic one has many upsides. To name a few perks, digital pianos are more affordable, lightweight, and they also allow you to experiment with different built-in effects. Of course, Yamaha is well-known for the exceptional playability and sound quality of their digital pianos, and the NP11 Piaggero is an excellent example. Super portable and featuring Yamaha's acclaimed stereo-sampled grand piano sound, this 61-key digital piano is incredibly slim and user-friendly. Additionally. The NP11 Piaggero has touch-sensitive keys, a built-in stereo speaker system and Advanced Wave Memory stereo sampling. Overall, the NP11 Piaggero is an ideal choice for starting upcoming pianists off on the right foot.

Now if it's something bigger that you're after, check out the Arius YDP181 88-key digital piano. The Arius Series digital pianos have a worldwide reputation for their natural piano sound and feel, and the YDP181 is nothing short of top-notch. Featuring a graded-hammer keyboard, half-pedal control, 128-note polyphony and much more, this keyboard also comes with its own bench, and the song book "50 greats for the Piano". Live on stage or in your living room, the YDP181 will have your talents fully realized.

Along with the two examples mentioned, Yamaha also offers 76-key models and even complete packages with accessory kits, so be sure to have a look through the rest of their selection as well. Whether you have ambitions of stardom or simply enjoy playing as a hobby, Yamaha has the perfect home digital piano for you.