Home Digital Pianos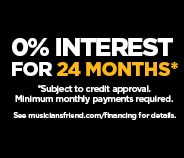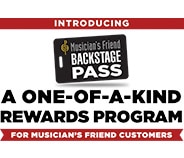 all
No Results Found
Quick Search Tips:
Try just one or two terms.
Instead of using the search box, find your gear by clicking the product category tabs and other navigation links.
Try varying the spelling to see if the word is spelled correctly.
Check out the items below that are suggested based on your search terms.
We'd love to help you find what you're looking for-call us anytime at 800-449-9128.
Suggested Items:
Fill your home with the bright and full sound of a traditional piano and enjoy a range of musical magic you never thought possible. Easily transportable digital pianos are the way of the future and with today's technology, offer just as rich a sound as a timeless grand or upright. The 1980s saw the birth of the digital piano, a departure from the amplified stringed version also known as the electric piano that had been the only option previously available. While met with some resistance from purists, the digital piano is now widely accepted as a perfectly suitable and far easier way to spread the joy of music. Accommodating and easy-to-use, digital pianos are a welcome alternative in a range of ways. The ability to simulate the sound of a classically strung piano is truly inspiring. With no need for complicated tuning, you can always open up the key cover and treat your friends and family to a perfectly in-tune melody at any moment. Versatility and convenience makes a digital home piano an ideal teaching tool the whole family can appreciate. Smooth keys, soft press pedals and a pure resonance make identifying and playing notes simple, no matter your age or skill level. Chopsticks or Chopin, a digital piano is a practical way to recreate the classics. Built-in speakers and state-of-the art digital design allow the sound to flow flawlessly from these units. As soon as you strike a chord or key, the effective construction sends the authentic sound to surround your listeners with an auditory experience that they're sure to remember. The range of sounds digital pianos can offer is truly astounding. The Yamaha Arius can sound as Mozart intended or as eclectic as a harpsichord or organ. Rich digital components give a world of resonances to you on a musical platter. This makes for a truly unique and fun playing experience. Gatherings and get-togethers can have a rambunctious musical feeling at the drop of a hat. Sitting down to a full-sized grand is still possible in the world of digital pianos. Built with the musician in mind, digital piano experts have created all shapes and sizes to accommodate your musical preferences. Take a keyboard sized option out to a family campfire or host an in-home concert. The world is truly your oyster
.
Home Digital Pianos Starting at: $159.99