Acoustic Triggers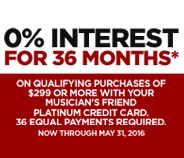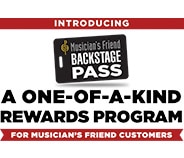 all
No Results Found
Quick Search Tips:
Try just one or two terms.
Instead of using the search box, find your gear by clicking the product category tabs and other navigation links.
Try varying the spelling to see if the word is spelled correctly.
Check out the items below that are suggested based on your search terms.
We'd love to help you find what you're looking for-call us anytime at 800-449-9128.
Suggested Items:
Get ready to bridge the gap between acoustic and digital with an acoustic trigger kit for your drum set. Whether you're recording at home or in the studio, or looking for refined sound on the stage, the advantages of acoustic triggers are plentiful. With triggers, you can enjoy the benefits of digital drum modules with all the visceral feel of a full acoustic drum set. On the whole, drum triggering is a simple concept. Simply attach the drum triggers to your acoustic drums and cymbals, and the combination takes the place of electronic drum pads. This means that you can play with the full sound and feel of your acoustic drums in addition to the digital output of your module. Club work is a natural application for acoustic drum triggers. With each room's unique (and often disappointing) acoustic properties, unpredictable PA system quality and, more often than not, a nightmare of microphones, a drummer can experience a frustrating lack of control over how the instrument sounds to the audience. The solution? Tag on your acoustic triggers and let a great-sounding drum module pick up the slack. With acoustic triggers, you need fewer open mics on the drums, and that means less sound bleed from other instruments. In conjunction with your drum module, this makes for clearer and punchier percussion, without interference. Take it one step further with your own drum amp and take front-of-house sound out of the equation altogether. That's one little trick to sounding great in any venue! As recording hardware and software advances, production studios are getting smaller and smaller—and many just aren't designed to do justice to an acoustic drum set. What's a drummer to do? It's simple: trigger the drums, record your overheads with cymbal mics and produce an amazing performance as both MIDI and audio from your drum sound module. If any of the drum sounds need to be changed, you won't have to rerecord—the engineer can just dial in another sample. Of course, this is just scratching the surface of the possibilities of acoustic triggering. Fully digital sampling? Check. Recording in both MIDI and acoustic for an incredible gamut of material to choose from in mixing? Check. Acoustic drum triggers put all the power of a sound module at your fingertips without the need to settle for awkward electronic pads. What more could you ask for?

You are changing the Ship-To country.
Our product catalog varies by country due to manufacturer restrictions. If you change the Ship-To country, some or all of the items in your cart may not ship to the new destination.
{"reportSuiteIds":"","prop2":"","prop1":"","prop5":"","prop6":"","prop3":"","prop4":"","channel":"","linkInternalFilters":""}
category
site1DBG
/acoustic-triggers
cat|site1DBG
?pageName=collection-page&N=500317