Hybrid Bass Amplifier Heads
Ways to Shop
Best Sellers

On Sale

Top Rated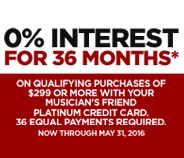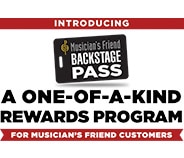 all
No Results Found
Quick Search Tips:
Try just one or two terms.
Instead of using the search box, find your gear by clicking the product category tabs and other navigation links.
Try varying the spelling to see if the word is spelled correctly.
Check out the items below that are suggested based on your search terms.
We'd love to help you find what you're looking for-call us anytime at 800-449-9128.
Suggested Items:
Vintage and modern components come together to give you a rounded out bass tone when you play with a hybrid bass amplifier head. A tube preamp combines a warmer tone with a solid state power amp to give you a perfectly unique sound. This is where hybrid bass amps are ahead of the pack. When you have the benefit of the tried and true tube and the noise capability of a solid state, your bass output will make a serious impact. Tube amps have been around for decades and have greatly contributed to the classically recognized tone of rock n' roll bass. However, with tube amps being so heavy and robust, it was ideal that a hybrid bass amp be created to provide a more lightweight construction with even more power. Music Man created the hybrid bass amp head with great success and made playing the bass a much more accessible option for everyone. An attractive hybrid bass head offers you the best of both worlds. The tube and solid state components can either both be found in the preamp for added versatility, like in the Hartke HA series HA3500C or found separately with the tube existing in the preamp and the solid state being in the power amp as displayed by the Aguilar DB 751. It's all about how customized you want your sound to be. These amps are easily adjusted during a performance to allow you to switch to whatever configuration fits the song best. The equalizers that are built into some hybrid bass heads allow you to customize your sound even further. With an easy-to-use operation as featured on the Ampeg Series Pro head, you can adjust up to nine bands of EQ. The little tweaks that set you apart from the crowd can easily be accessed with a solid hybrid bass head with included equalizer. Maximizing your output is the main function of a hybrid bass head. When paired with your favorite cabinet the capacity for a hearty low end is quite high. The array of options available on a hybrid bass amplifier head ensures your signature tone is heard even in a larger arena for an experience that is truly earth shattering
.
You are changing the Ship-To country.
Our product catalog varies by country due to manufacturer restrictions. If you change the Ship-To country, some or all of the items in your cart may not ship to the new destination.
{"reportSuiteIds":"","prop2":"","prop1":"","prop5":"","prop6":"","prop3":"","prop4":"","channel":"","linkInternalFilters":""}
category
site1HABBA
/hybrid-bass-amplifier-heads
cat|site1HABBA
?pageName=subcategory-page&N=500446