Impact Badges & Dampening Devices
Ways to Shop
Best Sellers

Price Drop

Top Rated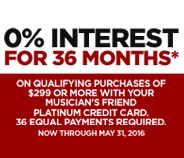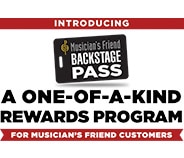 all
Open Box
Results 1 - 40 of 76 matches
Top Rated

Compare

Compare Now

site1prod443323

Price Drop

Remo Muff L Ring Control

The plastic O-ring tray, when used by itself, provides moderate tone control and partial muffling.

Starting at $8.99

List:

$17.40

Compare

Compare Now

site1prod442922

Top Rated

Starting at $47.49

List:

$75.95

Compare

Compare Now

site1prodJ22058

20% Off Coupon

Starting at $12.13

List:

$17.50

Compare

Compare Now

site1prodH95544
Best Seller

Starting at $58.49

List:

$109.00

Compare

Compare Now

site1prodJ22063

Best Seller

Starting at $4.46

List:

$11.25

Compare

Compare Now

site1prod440239

Top Rated

Compare

Compare Now

site1prod446710

Price Drop

Compare

Compare Now

site1prod447633
Top Rated

Compare

Compare Now

site1prod448914

Price Drop

Starting at $4.21

List:

$11.25

Compare

Compare Now

site1prod440238

Price Drop

Compare

Compare Now

site1prodJ03621

Price Drop

Compare

Compare Now

site1prod448703
Best Seller

Compare

Compare Now

site1prodJ26702

Best Seller

Compare

Compare Now

site1prod441601

20% Off Coupon

Compare

Compare Now

site1prod446088

Top Rated

Compare

Compare Now

site1prodH78312
20% Off Coupon

Compare

Compare Now

site1prod446105

Top Rated

Compare

Compare Now

site1prod442142

Top Rated

Compare

Compare Now

site1prod449351

Top Rated

Compare

Compare Now

site1prodJ29001
Price Drop

Compare

Compare Now

site1prod449402

Best Seller

Compare

Compare Now

site1prodJ26690

Best Seller

Compare

Compare Now

site1prodJ26693

Best Seller

Compare

Compare Now

site1prodJ33138
Price Drop

Compare

Compare Now

site1prod446670

20% Off Coupon

Compare

Compare Now

site1prod445981

Best Seller

Compare

Compare Now

site1prodJ26691

Best Seller

$26.99

List:

$44.25

$23.75

Compare

Compare Now

site1prodJ26699
Top Rated

Compare

Compare Now

site1prod449406

Price Drop

Compare

Compare Now

site1prod483470

Price Drop

Starting at $20.85

List:

$33.50

Compare

Compare Now

site1prod442903

Best Seller

Compare

Compare Now

site1prodJ26705
Top Rated

Compare

Compare Now

site1prod449408

Top Rated

Compare

Compare Now

site1prod442715

Top Rated

Compare

Compare Now

site1prod449404

Best Seller

Compare

Compare Now

site1prodJ26704
Guitarists aren't the only musicians who can manipulate their sound with different effects tools. Even drummers can refine, tighten up and even muffle their sound by using impact badges and dampening devices. Just take a look through this catalog and you'll discover a wide range of these unique accessories from Kickport, Evans, Aquarian and many others. In fact, these brands are all highly regarded amongst drummers and percussionists for their amazing enhancers, mufflers and dampening gels.

One of the best ways a drummer can customize their attack is to use a drum patch (also known as an impact badge). By simultaneously strengthening your sound and the drum head itself, an impact badge is an accessory that every drummer can benefit from owning. There are plenty of choices here, including the Remo Falam Slam Pad Kevlar Bass Drum Patch (2 Pack). Kevlar is the same material used to make bullet proof vests, so you better believe these drum patches will protect your bass drum head through countless hard-hitting kicks. As for your toms and snares, control rings are a great way to go. Similar to impact badges, rings are very easy to apply and are perfect for drummers who want a precise, studio-quality drum sound. There are many options for control rings in this section from the likes of Evans and Aquarian, so have a look around.

Now for all you beat-keepers who want to boost your projection, Kickport has just the answer. Top sellers like the Kickport Snare Drum Sonic Enhancement Insert and the Kickport Bass Drum Sound Enhancer make ideal upgrades to any kit. Or maybe you're looking to achieve the opposite effect - in which case, try dampening devices like the DW Bass Drum Muffling Pillow, or the Evans SoundOff Hi-Hat Cymbal Mute: both are popular sellers, and you'll quickly understand why after using them.

With so many incredible tools available to customize your drum sound, it only makes sense to try as many as possible. After all, a great drummer is a versatile one, and this selection of impact badges and dampening devices contains everything you need to expand the possibilities of your percussion routine - on stage and in the studio.