Remo Individual Drum Heads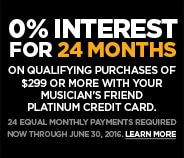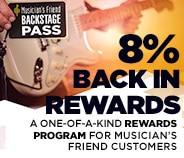 all
No Results Found
Quick Search Tips:
Try just one or two terms.
Instead of using the search box, find your gear by clicking the product category tabs and other navigation links.
Try varying the spelling to see if the word is spelled correctly.
Check out the items below that are suggested based on your search terms.
We'd love to help you find what you're looking for-call us anytime at 800-449-9128.
Suggested Items:
There's a lot to love about percussion, but one of the best things of all is the amount of choice it gives you. Every single component in your kit can have dozens of options, and it doesn't stop at sticks and hardware: you can even shop for drum parts individually to rebuild your instruments for a completely new sound. If that's your goal, you're off to a good start by taking a close look at this selection of Remo individual drum heads. They have more than half a century of experience standing behind them, after all.

In fact, Remo is more than just a senior player in the drum head industry: we have the company and its founder, Remo D. Belli, to thank for the drum head as we know it today. When Remo Belli was gigging as a drummer in the 1950s, percussionists were still using natural calfskin heads. Although they sounded great, those drum heads were at the mercy of humidity, and needed re-tuning whenever the weather changed. Remo decided there had to be a better way, and looked into plastic alternatives. That's what led to the company starting up in 1957.

Today, plastics aren't the alternative anymore: they're the standard. Not only are they consistent in any environment, but improvements over the years allowed their sound quality to quickly catch up to the older-style heads. The next step after that was diversification, and Remo's variety of heads can give you all kinds of different sounds depending on what you choose. For instance, do you like a bright-sounding two-ply head? Check out the Remo Emperor Coated Drum Head. Would you rather have something with a meatier sound? The Remo Clear Pinstripe Head can give it to you. Looking for the benefits of modern synthetics with the vintage look and feel of skin? If so, the Powerstroke 3 Simulated Calfskin Fiberskyn FA Bass Drum Head ought to be right up your alley.

Those are just to name a few examples of what you'll find here. The point is that the choice is yours to make, and with Remo individual drum heads, there's no shortage of options. For tweaking the sound of a single drum or mix-and-matching your way to a completely refreshed set one skin at a time, these individual heads are second to none.