Hosa Instrument Cables
Ways to Shop
Price Drop

Best Sellers

Open Box Gear

Top Rated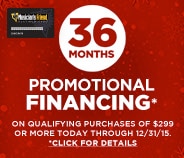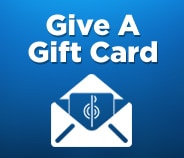 all
Open Box
Results 1 - 19 of 19 matches
Top Rated

Starting at $6.50

List:

$9.75

Compare

Compare Now

site1prodJ01822

Top Rated

Compare

Compare Now

site1prodJ02167

Price Drop

Compare

Compare Now

site1prodH99504

Best Seller

Compare

Compare Now

site1prodJ02191
Top Rated

Compare

Compare Now

site1prodJ01824

Best Seller

Compare

Compare Now

site1prodJ02161

New

Compare

Compare Now

site1prodJ02160

Top Rated

Compare

Compare Now

site1prodJ02168
Best Seller

Compare

Compare Now

site1prodJ01825

Best Seller

Compare

Compare Now

site1prodJ01823

Best Seller

Compare

Compare Now

site1prodJ01818

Best Seller

Compare

Compare Now

site1prodJ01817
Top Rated

Compare

Compare Now

site1prodJ02164

Top Rated

Compare

Compare Now

site1prod333017

Best Seller

Compare

Compare Now

site1prodJ02172

Best Seller

Compare

Compare Now

site1prodJ02174
Best Seller

Compare

Compare Now

site1prodJ03636

Compare

Compare Now

site1prodJ02171

Compare

Compare Now

site1prodJ02178
There you stand, onstage, with all eyes pointing in your direction. You've practiced the set-list daily, and now you're ready to give the greatest show of your life. In this moment, the last of your worries should be a weak patch cable. The only thing on your mind should be the performance itself, which is why you need to be positive beforehand that your equipment is running smoothly and efficiently, courtesy of Hosa instrument cables.

Since 1984, Hosa instrument cables have been the go-to choice amongst professional musicians. Manufactured to meet and exceed the demands of the world's greatest players, Hosa has no shortage of superbly crafted instrument cables, designed by experts who are dedicated to providing you with the quality you deserve as a performer.

Hosa has a proud reputation for keeping a steady eye on the basics, and the Hosa 2-Meter Dural 1/4"-1/4" instrument cable is a notable option. Built with the hard-working musician in mind, this cable is easy to use, highly functional, and perfect for guitar players who use a lot of effects loops and pedals. Hosa also constructs exceptional microphone cables, and the Hosa Stereo 3.5mm Male TRS Right-Angle to XLR Male Microphone patch cable is a top-rated choice. Perfect for both studio and stage use, this cable really packs a punch in terms of signal path to your P.A system. Like everything made by Hosa, this microphone patch cable will surely improve the sonic purity of your audio setup.

You can have the best guitar and amp that money can buy, but you should never overlook the connection between them. Thankfully, purchasing a patch cable made with the finest materials doesn't have to cost an arm and leg. A worry-free performance can be promptly achieved when you equip your gear with Hosa instrument cables.