Live Wire Instrument Cables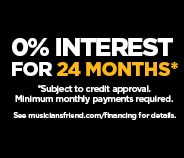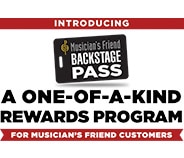 all
No Results Found
Quick Search Tips:
Try just one or two terms.
Instead of using the search box, find your gear by clicking the product category tabs and other navigation links.
Try varying the spelling to see if the word is spelled correctly.
Check out the items below that are suggested based on your search terms.
We'd love to help you find what you're looking for-call us anytime at 800-449-9128.
Suggested Items:
No musician would argue about the need for great instruments and great equipment, so it naturally follows that you want the best connection between the two. From guitars and keyboards to amplifiers and mixers, any two devices that use 1/4" connectors definitely call for a high-end cable to make sure that every ounce of sound is perfectly transmitted. This is where Live Wire instrument cables come in, offering a solid range of choices to get you plugged in and playing.

Potentially the most important thing to consider when picking out instrument cables is whether they're for a mono or stereo connection. Of course, there's nothing wrong with using a pair of single cables for a stereo linkup, but a better option would be Live Wire's dual patch cables. Since they're bundled together, they're easier to run and manage, and the color-coded connectors make it easy to avoid getting your wires crossed. When you want to transition from mono to stereo or vice-versa, a Live Wire Y-cable will get you there.

For your simpler connections, you'll want to take a look at the different offerings Live Wire makes in the category of 6" patch cables. Right-angled connectors make these ideal for linking components in a studio or road case rack, and they're essential equipment for chaining together the effects units on a guitarist's or bassist's pedal board. For kitting out setups like this, Live Wire has made these cables available in handy three-packs.

One type of Live Wire instrument cable that deserves a special mention is the cloth-wrapped, or tweed, variety. These classic cables are the perfect way to nail a vintage aesthetic. Whether you're a tribute band or you just like the retro look, they're a great finishing touch to your stage presence. And they're built just as well as any other Live Wire cable, so you can expect to get plenty of gigs out of them no matter how energetic you are on the stage.

It doesn't matter if you're searching for your first cable or your ninety-first: to get a reliable, high-quality connection, you can't go wrong with Live Wire instrument cables. A great assortment of stereo, mono, adapter and patch cables means that they're ready with the solution to every 1/4" link dilemma.