Mogami Instrument Cables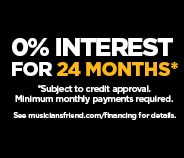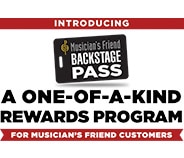 all
No Results Found
Quick Search Tips:
Try just one or two terms.
Instead of using the search box, find your gear by clicking the product category tabs and other navigation links.
Try varying the spelling to see if the word is spelled correctly.
Check out the items below that are suggested based on your search terms.
We'd love to help you find what you're looking for-call us anytime at 800-449-9128.
Suggested Items:
It can be all too easy to underestimate the value of a good cable. After all, amplifiers and other audio equipment have to deal with the signal as it comes to them, and it's the job of your wiring to get it there in the best condition possible. That's why you should never overlook your instrument cables when making sure everything in your setup is top-notch, and Mogami has definitely earned top billing in this department with their great lineup.

The most fundamental cables are the long patch cords that connect your instrument to your backend audio gear. Mogami makes a few of these, including the Platinum Guitar Cable, which has a reinforced connector to stand up to the motions of even the most energetic guitarists. You'll also find cables with a right-angled connector to make management a bit easier, as well as traditional straight-plugged varieties. However you prefer to link yourself up, Mogami is ready for you.

Describing longer patch cables as 'fundamental' is not to downplay the role of shorter ones, of course. For many setups, the 10" and under segment is also critical. This could mean interconnecting rack-mounted components with 1/4" jacks, or chaining up a string of effects pedals. Once again, you'll find the patch cables you need here, fitted with right-angled connectors to help you tuck the wires out of the way.

While Mogami definitely makes a good variety of 1/4" cables, that's not all you'll find. For certain instruments, especially when you're connecting to studio monitors or PA speakers, a set of RCA cables will come in handy. If that's the sort of setup you need, then you can trust Mogami's RCA cables to get you hooked up.

There are plenty of instrument cables out there to choose from, but if you're searching for great quality cords that will keep you sounding great and are designed to stand the test of time, you don't need to look any further than Mogami. These cables are great choices for making sure you get the best possible performance out of any instrument and component combination you plug them into.