Monster Cable Instrument Cables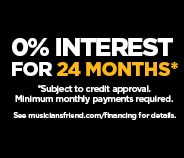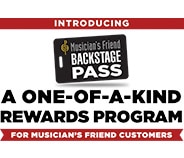 all
No Results Found
Quick Search Tips:
Try just one or two terms.
Instead of using the search box, find your gear by clicking the product category tabs and other navigation links.
Try varying the spelling to see if the word is spelled correctly.
Check out the items below that are suggested based on your search terms.
We'd love to help you find what you're looking for-call us anytime at 800-449-9128.
Suggested Items:
Monster Cable is a company that needs no introduction. They're one of the biggest players in the cable game, and they've been playing it for a long time. These instrument cables are the benchmark that every manufacturer strives to live up to, so why not go right to the source? This is an excellent selection of cables ranging from affordable to ultra-premium, so whether you're a beginner or a seasoned pro, you can find an instrument cable here that's perfect for your needs.

Nearly all of Monster's cables come in at least two of three configurations. You can get a pair of straight connectors, one straight and one right-angle or even dual right-angled cables depending on your choice. That's great news for the musician who likes to customize, since you can decide on which angle is best for your instrument and the equipment you're connecting it to and pick out your cable based on that.

Monster Cable haven't limited themselves to just first-stage patch cables, either. There are also options like the StudioLink Interconnect, which is a twinned 1/4" cable for your stereo hardware. To hook up two neighboring components in a rack or to chain together effects pedals, you'll also want to take a look at the various short patch cables as well. The right-angled connectors on these stubby cords make it easy to tuck away the wires for a clean rack or pedal board.

Are you going for a vintage or classic look when you take to the stage? If so, you can't miss the Monster Cable Classic 1/4" Straight to Straight Coiled Instrument Cable. It comes in black or white, so you can choose the color that best fits your on-stage aesthetic. The coiled body of this cable doesn't just look cool, it also keeps the cord's behavior in check when you're moving around the stage, so it won't end up underfoot.

Looking at all the options here, one thing is certain: Monster Cable has plenty to offer. If you're looking for a new instrument cable, you've come to the right place to find one that looks great, is built to last and (most importantly) will feed your amplifier or mixer the high-quality audio it needs to deliver amazing results.