Karaoke

Ways to Shop
Price Drop

Best Sellers

Open Box Gear

Top Rated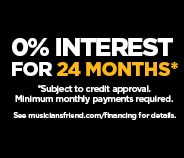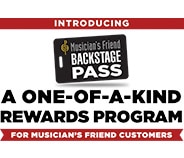 all
No Results Found
Quick Search Tips:
Try just one or two terms.
Instead of using the search box, find your gear by clicking the product category tabs and other navigation links.
Try varying the spelling to see if the word is spelled correctly.
Check out the items below that are suggested based on your search terms.
We'd love to help you find what you're looking for-call us anytime at 800-449-9128.
Suggested Items:
Karaoke originated in Japan in the early 1970s, and rapidly spread worldwide. Early Karaoke machines were rather crude compared to what's on offer today. Contemporary karaoke machines make it easier than ever to enjoy karaoke at home or in a bar or restaurant. A typical unit consists of a tape or CD/DVD player and a microphone. Some may have a video outlet, or may display the lyrics to the songs on a screen built into the unit. Wherever you want to perform, Musician's Friend has the machine for you, with a great selection of products from the top brands including VocoPro Karaoke and The Singing Machine Karaoke. All of our Karaoke machines are supported by our price & satisfaction guarantees and free standard shipping applies to all orders except heavy items
.
Karaoke Starting at: $13.99