Keyboards & MIDI

Ways to Shop
On Sale

Price Drop

Items with Rebates

Best Sellers

Open Box Gear

Restocks

Top Rated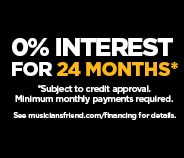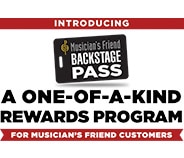 all
Open Box
Results 81 - 100 of 647 matches
Page:
< Prev
1
...
3
4
5
6
7
of
33
Next >
Top Rated

$94.99

List:

$149.95

$83.59

Compare

Compare Now

site1prodH66078

Best Seller

$2,999.99

List:

$3,750.00

$2,639.99

Compare

Compare Now

site1prodJ17212

Rebate

$3,599.99

List:

$4,039.00

$2,879.99

$2,879.99

Compare

Compare Now

site1prodH64307

Price Drop

Compare

Compare Now

site1prodJ03265
Best Seller

$399.00

List:

$999.00

$319.20

Compare

Compare Now

site1prodH81343

Top Rated

$1,395.00

List:

$1,795.00

$1,227.60

Compare

Compare Now

site1prodH99720

Sale

Compare

Compare Now

site1prodH78020

Best Seller

$699.99

List:

$979.99

$559.99

Compare

Compare Now

site1prodJ07997
Digital keyboards are not what they used to be, and we mean that in the best way possible. Any professional sound engineer will stress how essential a MIDI keyboard is to a recording studio, and thanks to the never-ending leaps and bounds made in technology, today's state-of-the-art synthesizers, modern digital pianos and MIDI keyboards have the ability to produce a massive range of soundscapes and effects.

From Yamaha and Williams to Casio, Roland, Akai and countless others, today's digital keyboard and MIDI controllers are offered by the some of the most trusted and respected musical instrument brands in the world. Whether you're a budding studio technician who's looking for an excellent MIDI/USB controller, or a concert performer in need of a portable digital piano, you can be sure that our extensive selection consists of only the highest quality musical instruments and software.

One of the most popular items in our vast catalog of keyboard and MIDI choices is the Akai Professional APC40 Ableton performance controller. Exceptionally compatible and easy to install, this powerful controller is highly recommended to DJ's, hip-hop producers and performers of electronica music. In the portable keyboard section, you can't go wrong with a name like Casio, and the Casio WK-225 76-Key keyboard is loaded with enhanced tools, as well as cool features for amateur and intermediate players. Compact and containing incredibly responsive keys, this remarkable keyboard is a great starting point for any budding musician.

Digital keyboards and MIDI controllers are so much more proficient than they were 30 years ago. In fact, some digital keyboards are even capable of replicating the sound of a concert grand piano. Today's digital keyboards, sound modules and MIDI stations have never been so versatile. And with the seemingly less array of options to choose from, you'll have no problem finding the perfect MIDI keyboard to suit your specific application
.
Keyboards & MIDI Starting at: $39