American DJ Lighting & Stage Effects
Ways to Shop
On Sale

Price Drop

Best Sellers

Open Box Gear

Restocks

Top Rated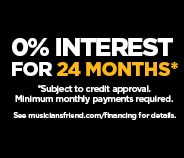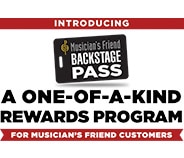 all
Open Box
Results 1 - 20 of 238 matches
Page:
1
2
3
4
5
6
of
12
Next >
Sale

$99.99

List:

$199.95

$139.99

$87.99

Compare

Compare Now

site1prodH83867

Best Seller

Compare

Compare Now

site1prodJ22726

Best Seller

Compare

Compare Now

site1prodJ19462

Best Seller

$299.99

List:

$419.95

$263.99

Compare

Compare Now

site1prodH87311
Best Seller

Compare

Compare Now

site1prodJ24875

Best Seller

$2,199.99

List:

$2,799.95

Compare

Compare Now

site1prodH14034

Top Rated

Compare

Compare Now

site1prod810401

Top Rated

$169.99

List:

$229.95

$149.59

Compare

Compare Now

site1prod583447
When you take to the stage, you know your music inside and out and you know it's going to sound good. But that's only part of the performing equation. Adding lighting and stage effects from American DJ to your shows will help you grab your audience every time you get up to play, complementing your music with depth, style and bold color. Because it's not just about the songs, it's about playing them in a way that will make every moment unforgettable. In this enormous American DJ section you'll find some of everything. From par cans to lighting controller and dimmers packs to stands and strobes and lasers, if you can imagine a stage show, you can create it with the gear found here.

To start, think of you show in layers and how you want to build it. The base of any great show is the lighting itself, so beginning your search with par cans, spot lights, and wash lights will get you on the right path right away. To keep them all in place, and to ensure every performance is consistent from show to show, you'll need clamps, trusses and stands as well. After that, the sky is the limit, adding in lasers, mirror balls, strobes, black lights, fog machines and so much more to build on the atmosphere and effects. Depending on your style of play, you'll probably be looking to work several into the mix, so take some time to explore what each light or effect can do for you.

The stage is all yours when you're up there - so you need to own it and make it a reflection of the music you're playing. Whether you're looking to add power to your music, or simply get the crowd into the right mindset for a mood change in your set, there's no better way than with American DJ lighting and stage effects.